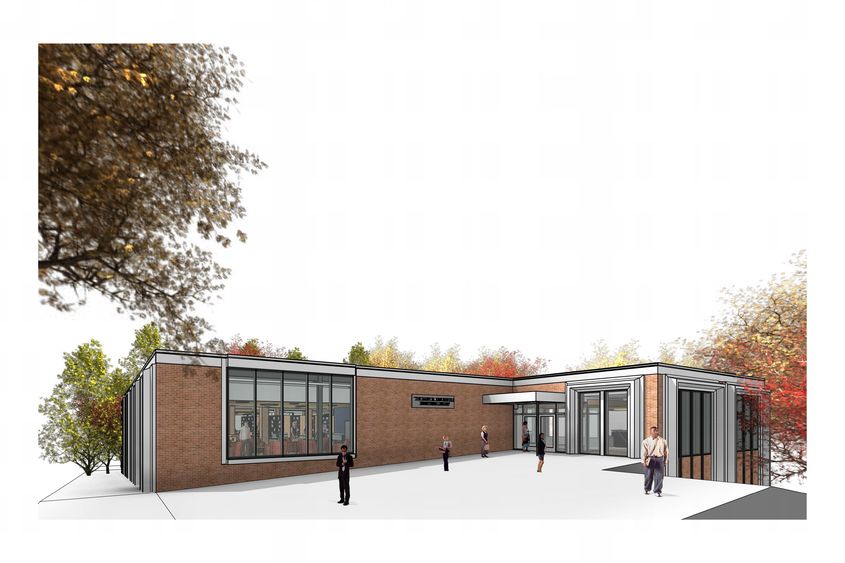 UNIVERSITY PARK, Pa. – The Penn State Board of Trustees Committee on Finance, Business and Capital Planning today (May 2) approved a proposal for renewing Penn State Hazleton's Lofstrom Library. The project, which goes to the full board for consideration on May 3, will include infrastructure and programming upgrades to modernize the facility and incorporate state-of-the-art resources for students.
"The Lofstrom Library renewal will create program spaces for student collaboration and study and improve the functionality and appearance of the building — all to enhance the student experience at Penn State Hazleton," said Penn State Hazleton Chancellor Gary M. Lawler. "The renovations will help provide a place that assists students, faculty and staff as they accomplish their research, teaching and learning."
The $7.6 million project, designed by KSS Architects of Philadelphia, will include renovations to offices, common areas, three quiet study rooms, three group study rooms, a makerspace, a one-button studio, meditation corner and Math Dimension. Natural light will be increased on the main and lower levels through the installation of expansive windows on two sides of the building. Additional improvements include new ceilings, a new roof and new HVAC, electrical and plumbing systems.
"Planning for the library renewal included input from students, faculty and staff. Students are particularly excited about the newly renovated library," said the campus' Head Librarian Valerie Lynn.
Built in 1972, the 28,000-square-foot library was named after longtime campus supporters Mary M. and Bertil E. Lofstrom on Sept. 13, 2017.
The renewal project will begin on May 4 and is scheduled to be completed in January 2020. During this time, library materials will be located in the Evelyn Graham Academic Building. Additional details and renderings of the building are available at https://libraries.psu.edu/hazleton.