Explore Penn State Hazleton
Sky's the Limit
A world of opportunities awaits at Penn State Hazleton. Get started by getting to know our scenic 125-acre campus overlooking the Conyngham Valley.
Featured Stories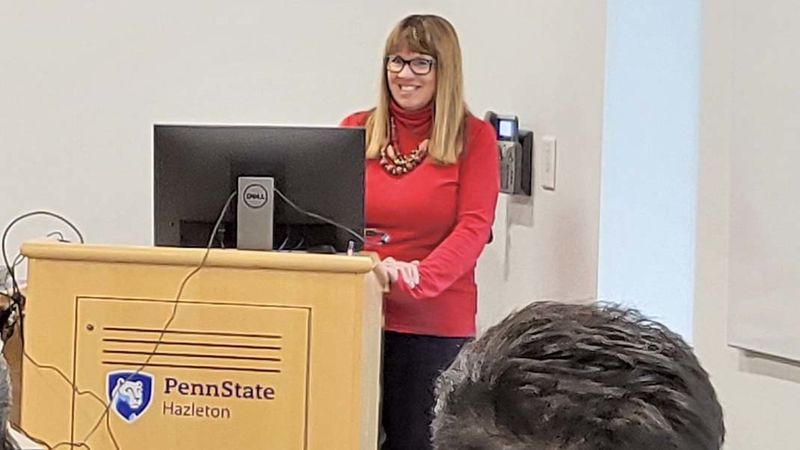 Penn State Hazleton criminal justice professor co-authors book on conspiracy theories, extreme beliefs
Criminal Justice Professor Pam Black recently co-authored a book that examines Americans' reasoning for embracing conspiracy theories and holding extreme beliefs.
Molly Wertheimer: Blazing new trails at Penn State Hazleton
From her teaching that centered on connecting to students, her study of rhetoric and women's political speech, and her work to help other faculty to succeed, Molly Wertheimer has been called a trailblazer at Penn State Hazleton.