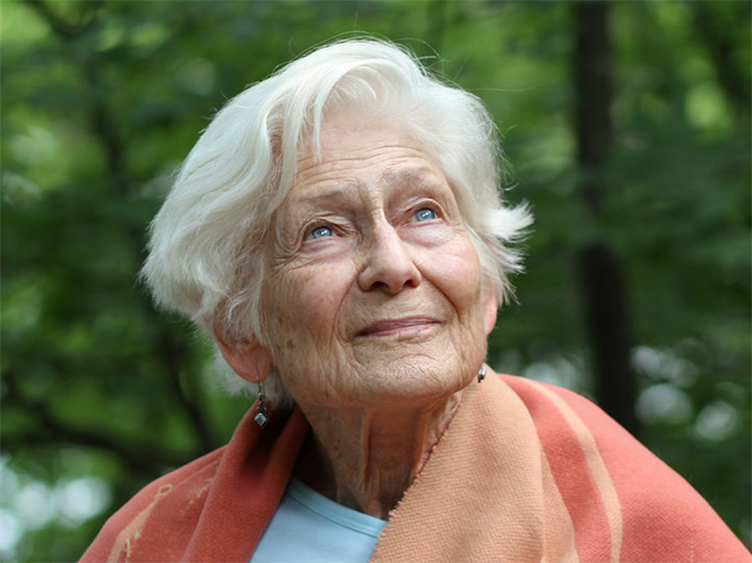 HAZLETON, Pa. — Author and Holocaust survivor Irene Hasenberg Butter will share her experiences overcoming Nazi oppression during World War II in a virtual webinar at Penn State Hazleton at 9 a.m. on Thursday, Nov. 11. The event is free and open to the public.
Butter, a survivor of two concentration camps, will discuss the importance of standing up to wrongdoing, how one person can make a difference, and lessons she learned during the Holocaust.
Born in Berlin in 1930, Butter moved with her family to the Netherlands in 1937 when Nazis came into power, but the family was ultimately rounded up and sent to a detention and transit camp. Narrowly surviving imprisonment there, they were sent to the much harsher Bergen-Belsen concentration camp in Germany a year later where they endured many hardships.
Shortly after the family's release from Bergen-Belsen, Butter's father died while on a train to Switzerland. There, Butter was separated from her mother and brother. She healed at a refugee camp in Algeria and eventually boarded a ship to the U.S. in 1945. She was reunited with her mother and brother there six months later.
Butter began teaching at the University of Michigan, where she would go on to become professor emerita of public health. While at the university, she co-founded the Raoul Wallenberg Medal and Lecture, an annual lecture featuring humanitarians and role models to students and the community. She is also co-founder of Zeitouna, an Arab/Jewish women's dialogue group based in Ann Arbor, Michigan.
In 2018, she authored the autobiography "Shores Beyond Shores: From Holocaust to Hope, My True Story," detailing her life's journey.
Students and members of the campus community are invited to watch the webinar in person in Kostos 102. For information on how to join the webinar online, email Professor of Sociology Michael Polgar at [email protected].