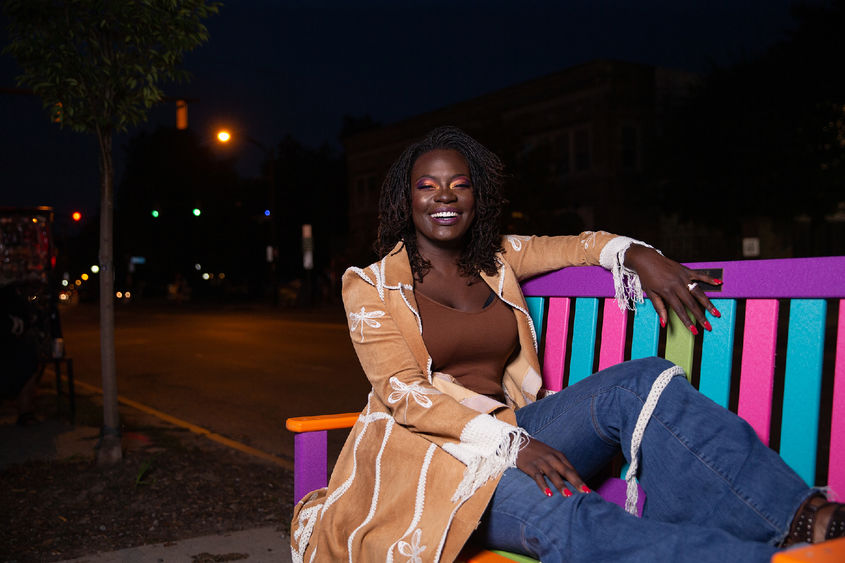 HAZLETON, Pa. — Molecular biologist and social media standout Raven Baxter, better known as "Raven the Science Maven," utilized her trademark mix of music and science education to inspire Penn State Hazleton students during a virtual event dedicated to diversity in STEM.
Baxter shared how she discovered her voice in STEM with students, faculty and other members of the campus community during the April 15 event hosted by the campus Women in STEM committee.
Baxter was recently named to Fortune magazine's 40 under 40 list of global influencers, in part for creating a series of viral music videos on topics ranging from female empowerment in science to COVID-19 safety.
Baxter said the videos are meant to inspire a new generation of scientists while explaining science in an engaging and informative way.
"We all have it within us to do something special that can move STEM culture forward," Baxter said.
Kaitlyn Krasucki, Women in STEM committee member and career services coordinator, said Raven's message is important because students need to see examples of their identities in the career fields they are pursuing.
"In STEM, we know that women, Black, and Hispanic identities are starkly underrepresented," Krasucki said. "We hope Raven's personal story of finding her voice in STEM as a Black female scientist will resonate with our students as they explore their career options."
Baxter said she began dedicating herself to STEM education after she experienced a lack of diversity in the field firsthand.
While working as a research scientist, she realized a janitor and security guard were her only Black co-workers, she said.
At a job in higher education, a co-worker nearly called the police on her because they didn't recognize her, Baxter said. When she showed her identification card, the co-worker suggested it was fake.
"Their rationale was that I didn't look like I could work there," she said. "They said I didn't look like a scientist."
Baxter said those experiences led her to begin using her voice to challenge stereotypes in hopes of creating more diversity in STEM.
"I wanted to create something that shatters the image of what a scientist is supposed to look like or how they talk," she said.
She went on to found Science Haven and Black in Science Communication, two organizations dedicated to making STEM more inclusive. She's also due to earn her doctorate in science education this spring.
Baxter said as students begin to consider their career options, they shouldn't be afraid to embrace their own unique styles, particularly in the face of adversity.
"Celebrate your individuality," she said. "Celebrate your voice. There are still some barriers to our voices being heard but we're constantly breaking through those every day."