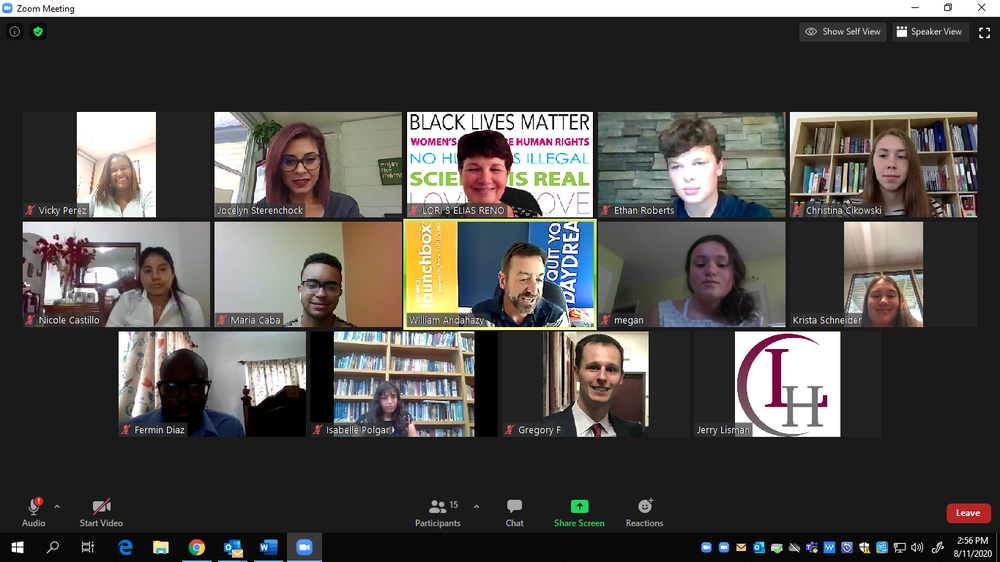 HAZLETON, Pa. – A snappy idea supported by a thorough presentation earned a local high school student a $1,000 prize this week in the Youth Entrepreneurship Summer Camp Pitch Competition hosted by Penn State Hazleton and its partners.
Judges awarded first prize to Hazleton Area High School student Ella Schneider for developing "Sole Snap," an athletic cleat with interchangeable soles that can be snapped in and out depending on the sport.
"I was so surprised and happy," Schneider said of her win.
The competition, held virtually this year due to coronavirus concerns, capped off the six-week entrepreneurship camp designed to teach students how to take a business idea from concept to creation.
Schneider and five other teams of sophomores, juniors, and seniors from area high schools each had seven minutes to make their strongest sales pitch before a panel of judges who then followed up with questions and comments.
"We saw the potential this product had," said Lori Reno, lecturer in marketing at Penn State Hazleton and one of the judges for the competition. "This could even be something for every shoe going forward."
Winning second place and a $500 prize was Ethan Roberts of Lakeland Jr./Sr. High School in Scott Township, Lackawanna County. Roberts pitched "Cloud Stands," which he described as a more comfortable and affordable alternative to the typical tree stands used by hunters.
Isabelle Polgar and Christina Cikowski of Wyoming Seminary in Kingston took home the third place. They teamed up to pitch "Cellulosa," a brand of biodegradable personal protective equipment (PPE).
The other entries were "My Bubble," an app designed to alert users about social distancing, pitched by Nicole Castillo; "EZ Cabinetry," a line of cabinets easily accessible to people with back problems that can be controlled via an app, pitched by Jacob Caba; and "Megan's Marketing," a marketing and social media firm, pitched by Megan Smith.
Penn State Hazleton Entrepreneurship Education Coordinator William Andahazy moderated the event and worked closely with students on developing their ideas.
In addition to Reno, judges included local business leaders Greg Fox of Best Cigar Pub in Drums and Vicky Perez of BB&T Bank in Hazleton.
The program was funded by local businesses at no cost to students. It was organized by Penn State Hazleton, the Hazleton LaunchBox Supported by Pasco L. Schiavo, Esq., the Downtown Hazleton Alliance for Progress and other members of the Hazleton Innovation Collaborative (ThInC).
Another program, also to be held virtually, is scheduled to run from Oct. 6 to Nov. 12. For more information or to sign up, contact Director of Continuing Education Debra Conway at 570-450-3136 or [email protected].