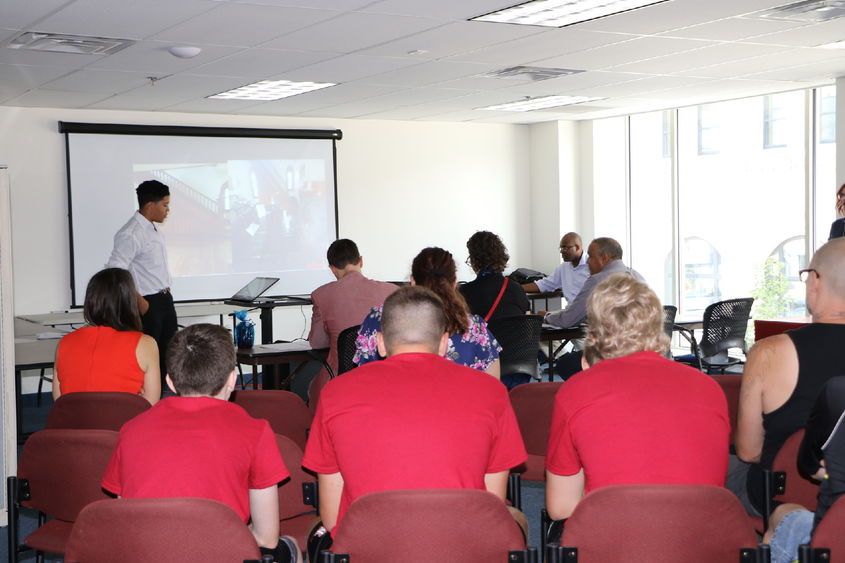 HAZLETON, Pa. — A free summer camp offered by Penn State Hazleton and its partners wants to inspire tomorrow's entrepreneurs.
Penn State Hazleton, the Hazleton LaunchBox and the Downtown Hazleton Alliance for Progress are seeking rising high school sophomores, juniors and seniors to join this year's summer youth entrepreneurship program.
During the six-week program, students will compete to earn up to $1,500 in prizes while learning what it takes to launch a successful product or startup, developing innovative solutions to problems, building teamwork skills and connecting with local business leaders.
The camp runs from July 7 to Aug. 11 and culminates with a pitch competition on Aug. 13. To ensure the safety of participants and instructors during the pandemic, the program will be held through Zoom.
Due to limited space, only 15 applicants will be selected for the camp based off their response to the following question: "Passion may be one of the most important characteristics of entrepreneurs. What are you most passionate about?"
Responses (500 words or less) should be emailed by no later than June 7 to William Andahazy at [email protected], and Fermin Diaz at [email protected].
To learn more about the summer youth entrepreneurship program, visit https://hazleton.psu.edu/youth-business-summer-camp or contact Debra Conway at [email protected] or 570-450-3136
About Hazleton LaunchBox
Located at 13 W. Broad St. in Hazleton, the Hazleton LaunchBox, is a no-cost startup accelerator and co-working space designed to provide early-stage startup companies with the support and resources needed to build a sustainable business and a viable plan for growth. It is open to community members and those affiliated with Penn State.
LaunchBox is a signature program of the Invent Penn State Initiative, a commonwealth-wide system to spur economic development, job creation, and student career success. It is a $30 million initiative to generate economic development, create jobs and drive student career success. The initiative, launched by Penn State President Eric Barron in 2015, redefines the University's land-grant mission to include entrepreneurship and innovation programs, including the development of "innovation hubs" in Penn State Commonwealth Campus communities across the state.
Invent Penn State blends entrepreneurship-focused academic programs, business startup training and incubation, funding for commercialization, and University-community collaborations to facilitate the process of turning ideas into viable products and services.