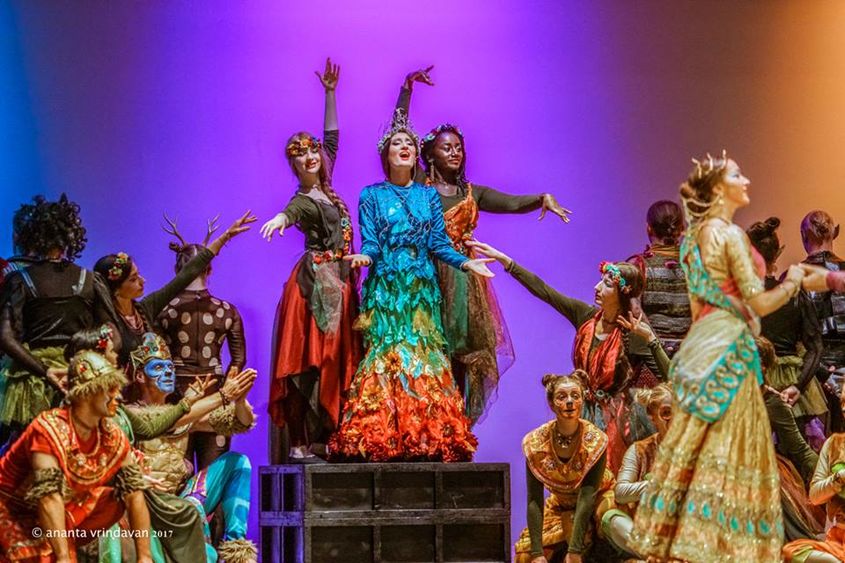 HAZLETON, Pa. — Penn State Hazleton will host a special performance by the international performing arts troupe Viva Kultura from 12:20 to 1:10 p.m. on Thursday, Feb. 22.
The group will perform in the Black Box Theater in the Slusser/Bayzick Building. Sponsored by the campus Lectures and Special Events Committee and Student Affairs, the performance is free of charge and open to the public.
Viva Kultura's "Discover India" show features 40 artists from countries all around the world, united in their passion to share the love of India's culture. For thousands of years, tales of wisdom, love and adventure have been shared from generation to generation in India. Viva Kultura brings many of those tales to life.
The show is a fusion of ancient and contemporary arts forms and encompasses hip hop, Bharatanatyam, modern jazz, ballet, acrobatics and traditional Indian folk dance.
Viva Kultura is a Polish-based non-profit organization with the aim of promoting various forms of traditional arts and culture. Viva Kultura means "long live culture" and with artists from 15 different countries, it serves as an ambassador for unity in diversity. Viva Kultura has been performing in Poland for the past 30 years for audiences of up to 500,000, and has also toured Australia, South Africa, Brazil, India, Moldova, Mongolia and United States.