The novelist, poet and performer will appear during Hispanic Heritage Month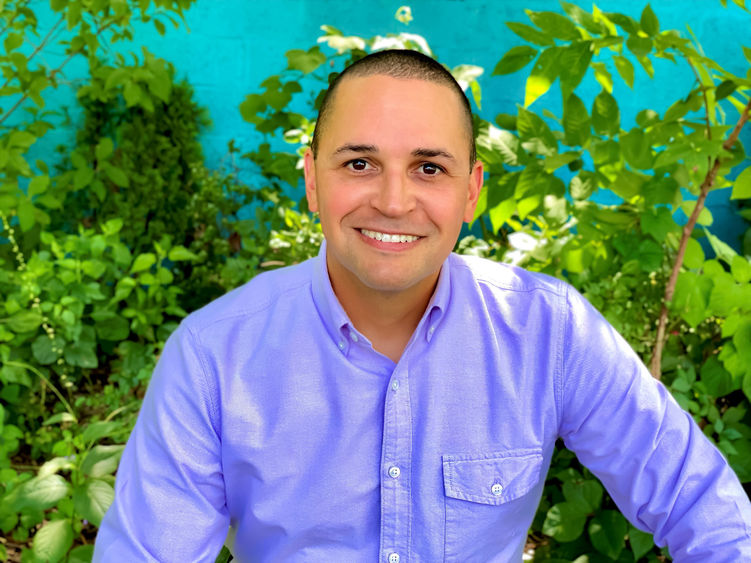 HAZLETON, Pa. — In celebration of Hispanic Heritage Month, Penn State Hazleton will host novelist, poet, educator and public speaker Javier Ávila for a one-person show at 6 p.m. on Tuesday, Sept. 26, in the Black Box Theater of the Slusser/Bayzick Building. The event is free and open to the public.
The acclaimed one-person show, "The Trouble with My Name," blends comedy and poetry to shed light on the American Latino experience. Compiled from pieces of his award-winning poetry collections, Ávila has been performing the act throughout the U.S. since 2016.
"We are excited to bring Javier Ávila's popular brand of cultural storytelling to Penn State Hazleton for the campus and surrounding community to enjoy," Chancellor and Chief Academic Officer Elizabeth J. Wright said. "Ávila's performance is rooted in unity and inclusion, and we look forward to sharing in that uplifting message together with attendees on Sept. 26."
Earlier that day, Ávila will be among the speakers at the dedication of the campus' Center for Multicultural Engagement, a student-fee funded project that created student meeting and hangout space, a gallery, and a library in the lower level of the Butler Teaching and Learning Resource Center.
The one-person show is held as part of the campus' program offerings during Hispanic Heritage Month, which runs from Sept. 15 to Oct. 15.
"Javier Ávila's visit to Penn State Hazleton is one of the highlights of this year's Hispanic Heritage Month programming," Director of Student Services and Engagement Tracy Garnick said. "Perspectives like his are key to providing our students with diverse and enriching experiences that can positively impact their personal and academic journeys."
In addition to being recognized for performances, Ávila has earned numerous accolades for his writing. He was the recipient of the Instituto de Cultura Puertorriqueña Poetry Award for "The Dead Man's Position" in 2010, the Pen Club Book of the Year Award for "The Symmetry of Time" in 2005, and the Olga Nolla Poetry Award — twice, for "Broken Glass under the Carpet" in 2003 and "The Symmetry of Time."
Ávila is a professor of English at Northampton Community College and was the recipient of the Pennsylvania Professor of the Year award from the Carnegie Foundation for the Advancement of Teaching in 2015 — the first Latino to receive the honor.
In 2021, he received the AAHHE William Aguilar Cultural Award from the American Association of Hispanics in Higher Education and earned the Hispanic Leader of the Year award from the Greater Lehigh Valley Chamber of Commerce in 2016.
For more information on the event, contact Penn State Hazleton at 570-450-3180.