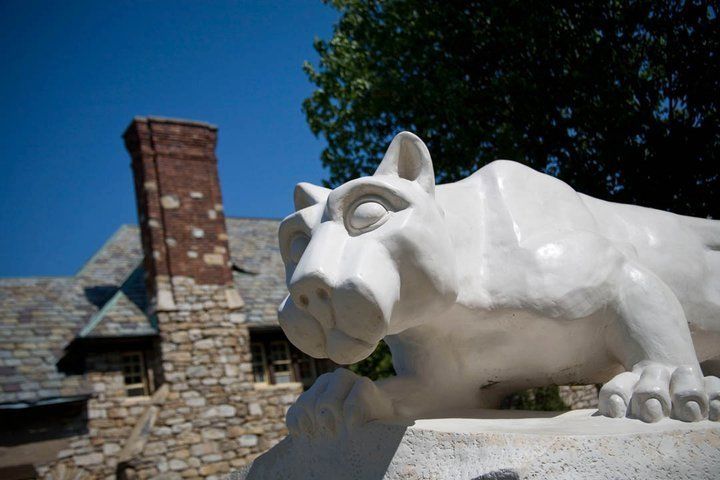 HAZLETON, Pa. — Distant, but determined. Penn State Hazleton's Student Services and Engagement team is continuing to forge personal connections with students while operating under the restrictions in the virtual environment created by the COVID-19 crisis.
"We understand what a big transition this was for us and our students," said Director of Student Services and Engagement Tracy Garnick. "Maintaining connections, even though not in person, is an important way to show students that we care."
Understanding that students may be bombarded with information right now, Student Services and Engagement staff members wanted to come up with a way to connect with students that stood out, Garnick said.
Daily themed emails like "Mindful Monday" and "Tune Up Tuesday" share virtual events and important information with students in a fun and engaging way without overwhelming their inbox, Garnick said.
The communications cover timely topics ranging from how to cope with anxiety and stay fit during the pandemic, to skill development and sustainability. "Freaky Friday" ends the week on a lighter note, with some of the strange and unusual stories happening around the world.
Campus Labs is another tool providing students with the co-curricular experiences they expect from Penn State, said Student Engagement Coordinator Rob Knight. The site is updated daily with engagement experiences and nearly two dozen unique programs are planned for April, he added.
With programs and events now being offered virtually, students have the option of not only engaging with fellow Hazleton students, they can join in on experiences with Penn Staters from every campus in the commonwealth, Knight said.
"Students are now afforded the creativity, diversity and resources executed by staff and peers across the state," Knight said.
In addition to programs and events, office hours are being offered virtually as well.
Garnick noted that while virtual office hours can't quite replace the traditional face-to-face faculty and staff have with students, it's a way to continue maintaining personal relationships.
"Letting (students) know how much we care about them and their continued success is important to the student services and engagement mission," Garnick said.
Students can connect through virtual office hours via Zoom:
On Mondays, Wednesdays and Fridays, office hours run from 11:15 a.m. to 1:15 p.m.
On Tuesdays and Thursdays, office hours run from 1:30 to 3:30 p.m.
— Academic Affairs (Advising, Career Services, Registrar, Student Success Center) (Monday through Friday). Join from:
Bursar's Office (Wednesday and Thursday). Join from:
Health and Counseling Services (Monday and Wednesday). Join from:
Financial Aid (Monday, Tuesday and Wednesday). Join from:
Student Services (Athletics, Student Engagement, Residence Life) (Monday through Friday). Join from:
If you can't connect during these virtual office hours, contact our staff anytime via email or leave a voicemail.