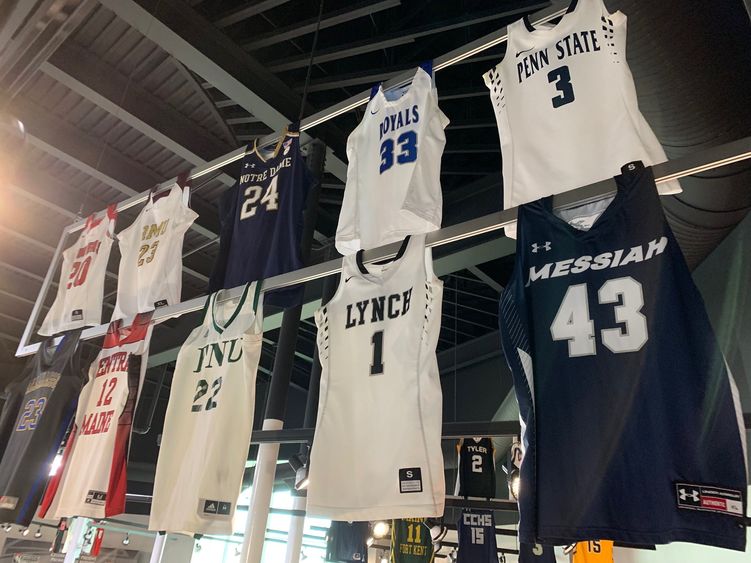 HAZLETON, Pa. — Senior McKenzie Prutsman, of Jasper, New York, shattered records throughout her career at Penn State Hazleton, and basketball fans from around the globe are able to view Prutsman's jersey as it hangs in the Ring of Honor at the Women's Basketball Hall of Fame in Knoxville, Tennessee, for the next year.
"The Ring of Honor is an exhibit at the Women's Basketball Hall of Fame where we honor the nation's top players at every level," said Josh Sullivan, director of basketball operations and technology for the Women's Basketball Hall of Fame. "To have your jersey on display at the Hall of Fame is a huge privilege, and we are proud to celebrate the accomplishments of these young athletes."
For her part, Prutsman averaged 28.3 points per game during the 2018-19 season to be named player of the year in the Penn State University Athletic Conference's Eastern Division and was recognized as a United States Collegiate Athletic Association All-American for a fourth consecutive year. Prutsman led the USCAA with 679 total points, eclipsing the single-season scoring record at Hazleton and elevating the senior to become the all-time leading scorer at the campus with 1,888 career points. During her final year, Prutsman also set records for most steals in a season with 110 swipes and free throws made with 146, ultimately cementing her place as one of the all-time greats at Penn State Hazleton and a worthy edition to the Ring of Honor.
"We are thrilled to have McKenzie's jersey on display at the Women's Basketball Hall of Fame," said Hazleton Director of Athletics Patrice Lombard. "This prestigious honor is a fitting conclusion to one of the greatest careers in conference history and we are extremely proud and thankful for the distinction granted to her by Knoxville."
The Ring of Honor, one of the Hall of Fame's many unique displays, recognizes young basketball players for their achievements in their sport. Currently, the Ring of Honor consists of more than 100 jerseys hanging from the rafters of the back rotunda at the Hall of Fame. The display includes jerseys of the top high school and college players from the previous season. The Ring of Honor has displayed jerseys from some of the best players in the world, including Candace Parker, Brittney Griner, Sue Bird, Candice Wiggins and Breanna Stewart.