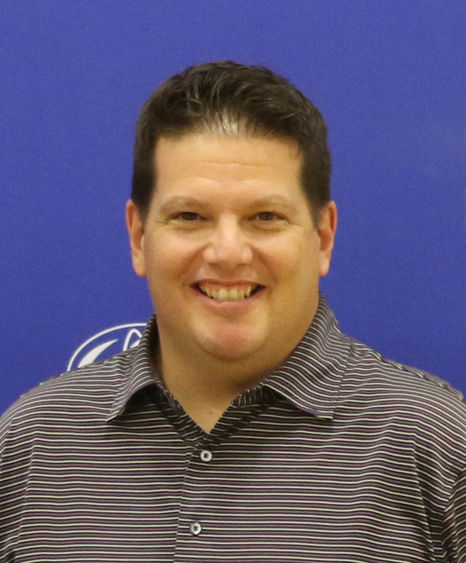 HAZLETON, Pa. — The Penn State Hazleton campus community is grieving the loss of longtime head men's golf coach Jason "Jay" Martonick, who passed away unexpectedly at his home on July 23 at the age of 43. 
Martonick led the men's golf program since its inception at the campus in 2006, serving as its first and only head coach. During his coaching career, Martonick led the team to Penn State University Athletic Conference (PSUAC) championships in 2011 and 2021, second place finishes in 2014 and 2019, and numerous top five finishes.  
Additionally, he coached PSUAC individual men's golf champions in 2011-12, 2014-15, 2020-21 and 2021-22, and a women's United States Collegiate Athletic Association (USCAA) individual champion in 2015. Two of his golfers were named to the 2010-2020 PSUAC All-Decade Team, while numerous others earned PSUAC All-Conference and USCAA All-American accolades. 
Highly regarded by his coaching peers, they selected him as PSUAC men's golf Coach of the Year multiple times, including most recently in fall 2021. 
"Jay embodied what it means to be a coach, mentor, and friend," said Chancellor Elizabeth J. Wright. "The men's golf program enjoyed great success under his many years of dedicated leadership, but more importantly, generations of student-athletes left Penn State Hazleton with the knowledge, skills and motivation to be great leaders themselves. Our deepest sympathies are with his family and loved ones during this difficult time." 
Patrice Lombard, director of athletics, said Martonick will be remembered as one of the most student-centered coaches in campus history. 
"His genuine, vested interest in his players' success over the past 16 years, not only on the golf course, but in life as well, was unmatched," she said. "As evidenced by the outpouring of memories over the past few days from student-athletes whose lives Jay has positively impacted throughout his career, he will be forever missed by all who knew him." 
Lombard noted that Martonick had an eye for recognizing and recruiting student-athletes who were as skilled academically as they were talented on the golf course. His players had a nearly 80% degree-completion rate over the past decade and regularly received PSUAC Academic All-Conference awards for earning grade-point averages of 3.0 or higher and USAAC National All-Academic awards for sophomores and above earning a grade-point average of 3.5 or higher, she said. 
"That was the kind of coach he was," she said. "Always teaching, imparting wisdom, and helping his players become better people." 
Senior golfer Jeremy Harper said Martonick was a complete leader. 
"He was committed to making sure we were prepared for every match, and always wanted us to play golf and live our lives the right way," Harper said. "He was the best golf coach, Journey fan, and friend anybody could ask for. He will be truly missed." 
Fellow senior golfer Colin Hoy added, "Jay was a lot more to this team than just a coach. He was there for you even if it wasn't about golf. He cared more about his players and the people around him than just winning tournaments. He was the most loving guy anyone could have on their side." 
Tracy Garnick, director of student services and engagement, said Martonick leaves behind a legacy the entire campus community can admire and appreciate. 
"Jay showered his passion for golf on student-athletes as he taught them many lessons beyond just the game of golf," she said. "We were honored to have him as a trusted and valued member of our campus and are grateful for the positive impact he leaves on our Athletics family."   
In addition to serving as head coach of the men's golf program, Martonick worked as a pharmacy technician at Valley Pharmacy in Sugarloaf and, most recently, for the Lehigh Valley Health Network. He was a 1997 graduate of Hazleton Area High School and graduated from Penn State in 2002 with a bachelor of science degree in Recreation and Parks Management with the PGA Professional Golf Management option. 
He was also a member of the Professional Golf Association and served as a golf professional at Deal Golf & Country Club in New Jersey, Silver Spring Golf Club in Connecticut, and Valley Country Club in Sugarloaf, where the men's golf team played its home matches. 
Preceding Martonick in death was his father, Leonard Martonick. Surviving is his mother, Lucille (Carsia) Martonick; his sister, Corrine Wilson; his brother Steve Potochney; a nephew Jeremy Corra; and a niece Devin Wilson, all of Drums; several aunts, uncles, cousins; and many friends. 
Martonick's funeral will be held at 8 p.m. on Saturday, July 30, at Harman Funeral Homes & Crematory Inc., (East) 669 W. Butler Drive, Drums. Friends may call on Saturday evening from 6 p.m. until the time of the service. A private internment will take place at Calvary Cemetery, next to his father.