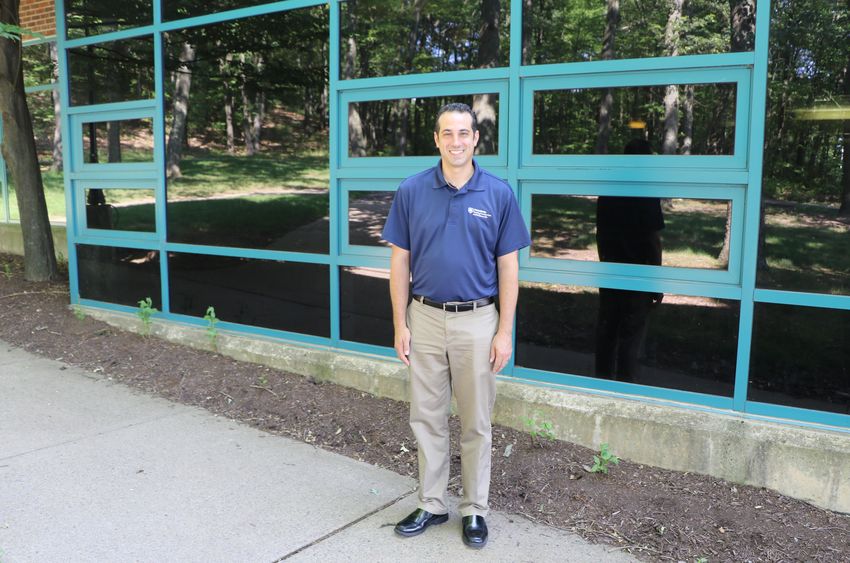 HAZLETON, Pa. — Mark Tranguch has been named director of housing and food services at Penn State Hazleton, Chancellor Gary Lawler announced.
At Penn State Hazleton, Tranguch will oversee all the operations for Housing and Food Services at the campus, including the HighAcres dining hall, Higher Grounds Café and the residence halls. He also oversees the food service operations at the Wilkes-Barre and Scranton campuses.
He has worked at the campus for four years, first serving as manager of Housing and Food Services and then as interim director.
"Mark has done a fantastic job in leading the operations of Housing and Food Services at Penn State Hazleton. He has garnered the trust of the campus and built strong relationships with students, staff and faculty. We look forward to his continued leadership at our campus," Lawler said.
Tranguch said he is committed to giving all students — residential and commuter — the best possible campus experience to cultivate a thriving campus community.
"Whether that is providing them with a great meal in one of our dining locations or a catered event, I want them to enjoy that experience. And if they stay in our residence halls, I want them to feel like they are at home as much as possible. My team and I will do whatever we can to make that living experience the best as possible," he said.
Before coming to Penn State, Tranguch worked at Red Lobster for 12 years at the Wilkes-Barre, Allentown and Bartonsville locations, where he held multiple roles in management. He served as an assistant general manager and was part of the opening management team for a new Red Lobster restaurant in Bartonsville.
Tranguch earned his degree in hotel, restaurant and institutional management from Penn State and completed his first two years of study at the Hazleton campus.
He serves on numerous committees at the Hazleton, University Park and Commonwealth Campuses, including the Diversity Committee, Commonwealth Campus Pricing Committee, Commonwealth Campus Culinary Liaison Committee, Retail Operations Committee, Strategic Planning Committee and Campus Council.