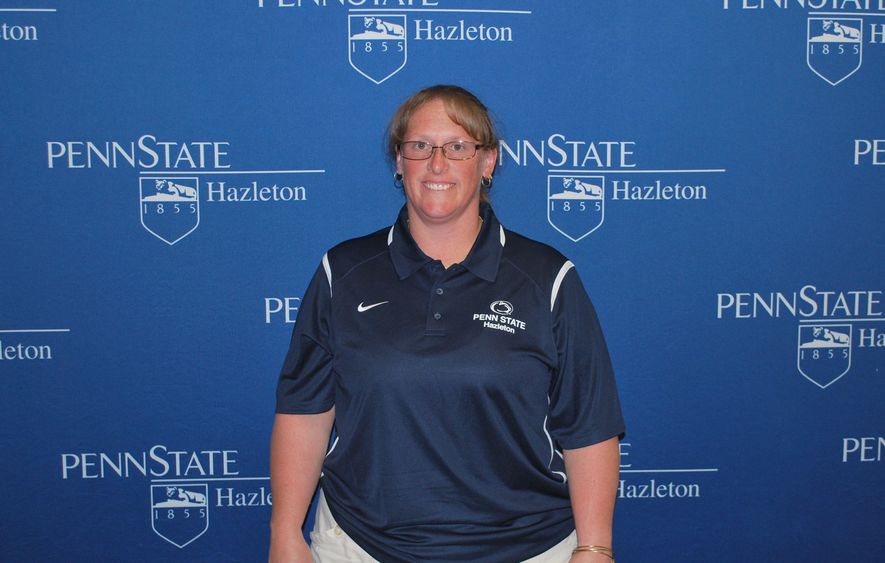 Chancellor Gary Lawler announced Thursday that Tracy Biehl has been named the head coach of Lady Lions volleyball at Penn State Hazleton for the 2016 season.
"We welcome Tracy to the Penn State Hazleton athletic staff and are certain that her experience, drive and concern for her players will be contributing factors to the continuing success of our women's volleyball team," Lawler said.
A teacher in the Greater Nanticoke Area School District, Biehl said she was drawn to the position for the opportunity to coach at the collegiate level and the excellence associated with Penn State athletics.
She holds a wealth of volleyball experience spanning well over a decade as a player, coach and official in northeastern Pennsylvania. She first made her mark in the area as a setter and outside hitter for the Cougars at Misericordia University. During her college career, Biehl set an all-time career record for service aces with 227, averaging 1.44 aces per game over her career, a record for the Cougars that remains to this day. Following her collegiate experience, Biehl went on coach volleyball at Lake-Lehman High School for five years, where she led the team to two straight PIAA District 2 title game appearances that culminated in winning the district crown in 1997.
Later in her career, Biehl transitioned into the role of a PIAA volleyball referee, a position she has held for five years.
"My perspective on the game changed as an official. I gained a lot of insight into how the game has changed, how coaches approach the game and interact with their players as well as how players respond to various coaching techniques," she said.
Director of Athletics Ryan Ehrie said, "We're thrilled to welcome Tracy to the coaching staff at Penn State Hazleton. She knows how to get the best out of her players and brings a great deal of experience and enthusiasm that we expect will give our student-athletes a great experience and build positive momentum for the program."
The Lady Lions return three starters from last year's team, including seniors Miranda Dunne (Montrose, Pa.) and All-Conference award winner Tina Beiland (Philadelphia, Pa.). Biehl expects to develop great relationships with current team members and build on that chemistry for success in the future. Penn State Hazleton kicks off its 2016 season on September 1, when the Lady Lions face off against Wilkes University.