The new role will see her provide HR leadership and support to Penn State Hazleton, Penn State Scranton and Penn State Wilkes-Barre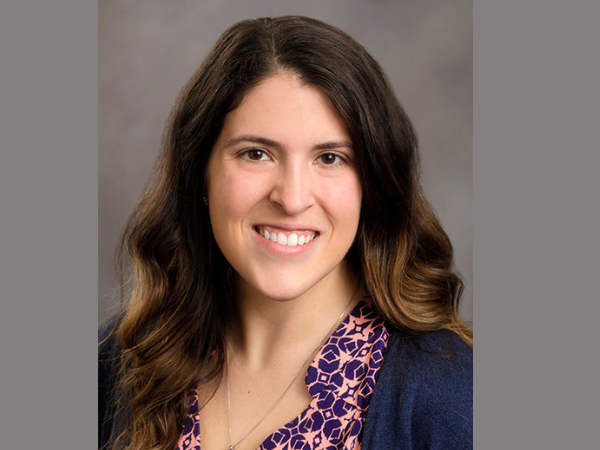 HAZLETON, Pa. — Jennifer Oshinski has been promoted to regional human resources (HR) strategic partner, a role that will see her provide HR leadership and support to Penn State Hazleton, Penn State Scranton and Penn State Wilkes-Barre. 
Oshinski had served as regional human resources consultant for the three campuses since August 2017. 
Among the duties of her new role, Oshinski will plan and lead human resources functions including recruitment, job classification, compensation, employee relations, professional development, rewards and recognition and diversity initiatives. In addition, she will be responsible for aligning and executing HR strategy within the campus strategic plans and leading the implementation of human resources programs and services while serving as a strategic advisor to campus leadership. 
"Since her hire in 2017, Jen has been a respected and valued member of the Penn State Hazleton community," Penn State Hazleton Chancellor and Chief Academic Officer Elizabeth J. Wright said. "We congratulate her on promotion and look forward to benefiting from her continued counsel, support, solutions and other assistance." 
From May until her official start date in July, Oshinski served in the regional human resources strategic partner role in an interim capacity following the retirement of Lorrie Deffley, who had held the position for nearly 10 years until her retirement in May. Oshinski said Deffley encouraged her to apply for the position and mentored her along the way. 
"I'm thankful to her," she said. "She kept telling me, 'You're ready,' and would show me things I didn't know. I realized I can do this and grew more confident." 
Oshinski also credits Penn State for her career readiness. She spent two years at Penn State Wilkes-Barre before transitioning to the University Park campus, where she earned a bachelor's degree in business management with a human resources concentration in 2013. She went on to earn her master's in human resources and employee relations from Penn State in 2020 as well. 
"I'm just so passionate about being able to work at Penn State," she said. "Before I was a student, I knew I wanted to go to school here, and before I got a job here, I knew I wanted to work here." 
Prior to working at Penn State, Oshinski spent nearly four years as human resources administrator at Metz Culinary Management. Her responsibilities included managing and processing the payroll for more than 6,000 employees, coordinating new hires, training general managers and district managers, employee relations, and additional support. 
Oshinski said she looks forward to training and mentoring others in her new role. She also hopes to help provide more in-person professional development opportunities for employees. 
"I've had so many people help me along my way at Penn State," she said. "I want to be able to pay that forward."