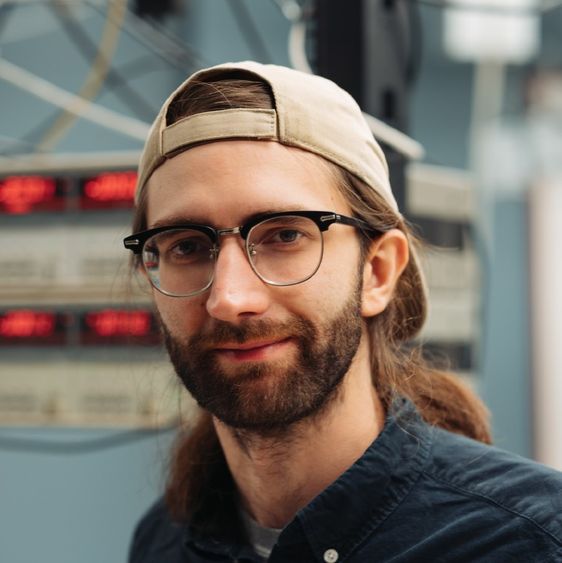 HAZLETON, Pa. — Before Jacob Spies was a postdoctoral fellow at the University of California, Berkeley, and before he earned his master's and doctorate degrees in chemistry from Yale University, he was building his foundation in math and science as an undergraduate student at Penn State Hazleton. 
Spies initially majored in geosciences when he enrolled at Penn State Hazleton in 2012 but switched to chemistry after he began working with Assistant Professor of Chemistry Dan Patel, first as a chemistry lab assistant and then as an undergraduate research assistant. He also minored in physics. 
Working closely in the campus' chemistry lab, Spies and Patel researched and developed conjugated photochromic polymers.  
"Jake thrives on gaining knowledge and seeks out intellectual challenges," Patel said. "He is intelligent, focused, and has a mindset geared toward problem solving." 
The lessons Spies learned working with Patel continue to come into play today, he said. 
"I really enjoyed my experiences working with Dr. Patel," Spies said. "I learned a lot that I've used throughout my entire career that has been really helpful." 
Spies currently conducts ultrafast laser spectroscopy research at UC Berkeley as an Arnold O. Beckman Postdoctoral Fellow in Chemical Instrumentation, a highly competitive fellowship awarded to postdoctoral scholars with "the highest potential for success in an independent academic career in the chemical sciences," according to the Arnold and Mabel Beckman Foundation. Awarded to Spies after he graduated from Yale in spring 2022, the fellowship provides him with a salary and research assistance for up to three years. 
"The end game is providing some physical blueprint for material scientists to make the next generation of solar materials," he said. 
At Yale, Spies excelled — holding a 4.0 grade-point average throughout both his master's and doctoral degree programs. In 2021, he spent six months as a graduate student researcher at the SLAC National Accelerator Laboratory in California, a national research laboratory operated by Stanford University for the U.S. Department of Energy. 
He credited his early experiences at Penn State Hazleton for helping to give him the tools he needed to succeed. 
"Penn State Hazleton gave me a solid foundation in the sciences and mathematics," he said. "It gave me a stronger background in math than maybe a lot of other chemistry students would have." 
That foundation is the product of a faculty and staff committed to giving students the tools to succeed inside and outside the classroom, Penn State Hazleton Chancellor Elizabeth J. Wright said. 
"It is always gratifying to see a former student like Jacob achieving so many wonderful accomplishments after his time with us on campus," Wright said. "Where he is at today in his young career is a pleasant reminder of how our dedicated team works to ensure students are set up for success. His story is an example to current and prospective students of what can be attained with a Penn State education." 
Spies said it wasn't just the in-the-classroom experiences that helped, either. He recalled spending hours in the Math Dimension, the campus' math learning center, discussing and sharing different ideas with classmates who were pursuing degrees in other STEM fields. 
"I appreciated those conversations," he said. "Some of those relationships have even followed onto this day." 
The summer after his final semester at Penn State Hazleton in 2014, Spies transitioned to the University Park campus and immediately began performing solar research in the lab of Evan Pugh University Professor Emeritus of Chemistry Thomas Mallouk. Spies worked in the lab throughout his time at University Park, learning and honing his skills in physical chemistry. 
In addition to his research experience, Spies has also contributed to more than a dozen peer-reviewed publications and has given numerous presentations. 
After completing his postdoctoral fellowship, Spies said, he hopes to teach at a major research university.