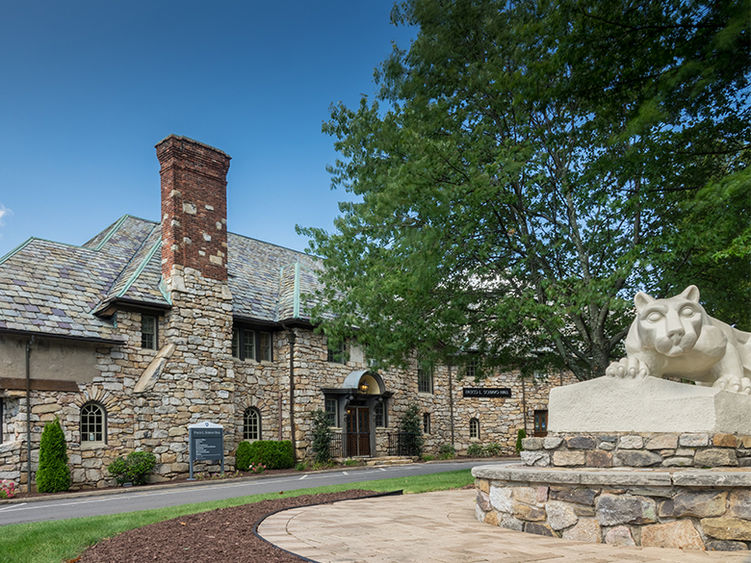 HAZLETON, Pa. – Penn State Hazleton will host free weekly sessions designed to inform families and students about financial aid beginning Friday, March 25.
Financial Aid Friday appointments with a student aid coordinator will be available every Friday through May 13. Appointments can be made at 9 a.m., 11 a.m., 1 p.m., and 3 p.m. The one-on-one sessions will cover financial aid options, best practices, and next steps of the financial aid process. Current students can also receive help completing outstanding tasks on their LionPATH to-do list, including loan entrance counseling or submitting documents for verification.
"Applying for financial aid can feel overwhelming," said Sabrina Krupko, Penn State Hazleton interim director of enrollment management. "These free events are designed to ease the burden on students and families by helping them understand and navigate the financial aid process with assistance from an experienced student aid coordinator, particularly by offering support completing the FAFSA form."
For the 2022-23 academic year, the FAFSA (Free Application for Federal Student Aid) became available in October. While the form's official deadline isn't until June 2023, students targeting fall 2022 admission are encouraged to complete the FAFSA by early summer 2022 to increase their chances of maximizing student aid, Krupko said. Current students who have already completed the FAFSA should submit their renewal by April 15. 
"Students who don't fill out their FAFSA or who wait too long may be leaving money on the table that could help fund their education," she said. "Filing your FAFSA form as early as possible is the best way to ensure you are eligible for maximum consideration of student aid, including campus and university scholarships."
All students who complete a FAFSA and are offered admission to Penn State Hazleton are automatically considered for campus and University scholarships.
Register for a Financial Aid Friday session or call the Penn State Hazleton Admissions Office at 570-450-3142.