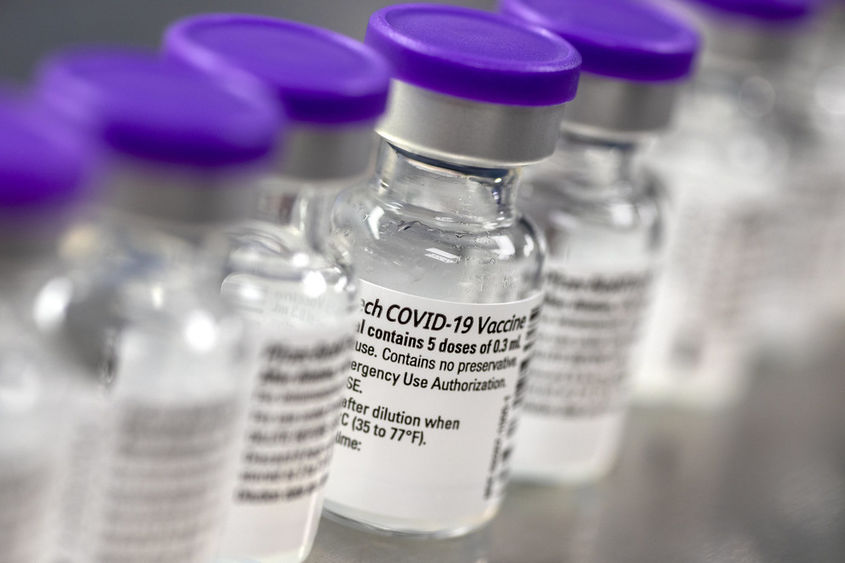 HAZLETON, Pa. — Penn State Hazleton will hold a Pfizer-BioNTech COVID-19 vaccination clinic for students, employees, and anyone age 12 and older on Wednesday, Sept. 8, in the campus Health Center at 704 West Hall.
Appointments will be available from 11 a.m. to 5 p.m. To make an appointment, contact Campus Health Nurse Laura Gerth-Makarczyk at 570-450-3028 or [email protected]. Walk-ins are welcome.
The second dose will be administered on Thursday, Sept. 30, at the same time and location. Participants will be scheduled for their second dose during their first appointment.
Participants are required to bring valid government-issued identification so it can be matched with the appointment confirmation.
There is no charge for the vaccine and health insurance is not required. However, participants should bring their health insurance identification card if available.
Penn State continues to strongly encourage all students, faculty and staff to sign up to receive the first vaccine available to them.
Students and employees who remain unvaccinated against COVID-19 and those who have not shared with the University that they are fully vaccinated will be tested weekly for COVID-19 throughout the fall semester, or until they share that they have been fully vaccinated.
To share your vaccination status, students and employees must:
1. Have received their final vaccine dose — either the second dose of the Pfizer-BioNTech or Moderna COVID-19 vaccine, or one dose of Johnson & Johnson's Janssen COVID-19 vaccine.
2. Update their vaccination status with the University:
Students can upload their vaccine information into the MyUHS portal and are encouraged to do so as soon as their vaccine series is complete.
Employees can provide their vaccination status to the University using SalesForce Health Cloud, a secure online platform for collecting health data.
Those unable to attend the clinic are encouraged to find available vaccines through the Centers for Disease Control and Prevention's COVID-19 Vaccine Finder website.
Find the latest COVID-19 vaccination information for the Penn State community on the University's coronavirus information website.