$2.4 million in Penn State Housing and Food Services funds to support the cost of attendance, promote undergraduate student academic success and degree completion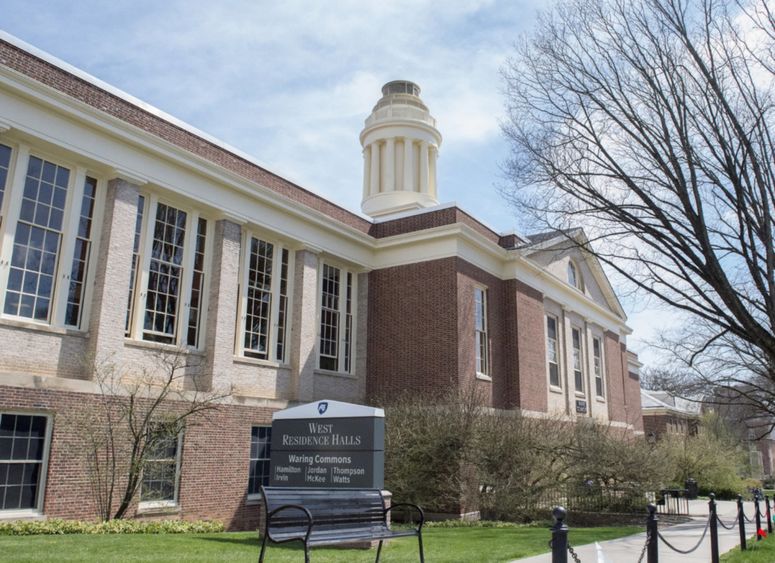 UNIVERSITY PARK, Pa. — As part of Penn State's continued commitment to student access and affordability, Housing and Food Services, a University auxiliary service, is piloting a LiveOn Student Success Grant to support need-based students residing on campuses across the commonwealth for the 2021-22 academic year.
The LiveOn grant will provide $2.4 million annually to recipients at eight residential Penn State Commonwealth Campuses -- Abington, Beaver, Behrend, Berks, Brandywine, Greater Allegheny, Hazleton and Mont Alto -- and University Park. Eligible students each receive an average of approximately $3,000 per year towards their room and board. The grant is a four-year award as long as the student continues to live on campus.
"If you multiply the $3,000 per year for four years, it equates to approximately a free year of room and board for a student," said Cheryl Fabrizi, assistant vice president for Penn State Housing and Food Services. "While need-based students already receive financial support from federal and/or state sources along with tuition awards, we know students are still challenged, whether in-state or out-of-state, with their total cost of attendance. The LiveOn Student Success Grant supports each student and their family, who recognize the valuable role that living on campus plays in every student's daily housing and food security, successful learning, development opportunities, sense of community, increased exposure to perspectives, satisfaction and persistence to graduation."
To be considered for the LiveOn Student Success Grant program, a student must provide information via the FAFSA and demonstrate need for financial aid, including federal and/or state, as well as tuition aid. Additional eligibility details are available from the nine campuses' admission and financial aid offices.