Explore Penn State Hazleton
Sky's the Limit
A world of opportunities awaits at Penn State Hazleton. Get started by getting to know our scenic 125-acre campus overlooking the Conyngham Valley.
Featured Stories
Molly Wertheimer: Blazing new trails at Penn State Hazleton
From her teaching that centered on connecting to students, her study of rhetoric and women's political speech, and her work to help other faculty to succeed, Molly Wertheimer has been called a trailblazer at Penn State Hazleton.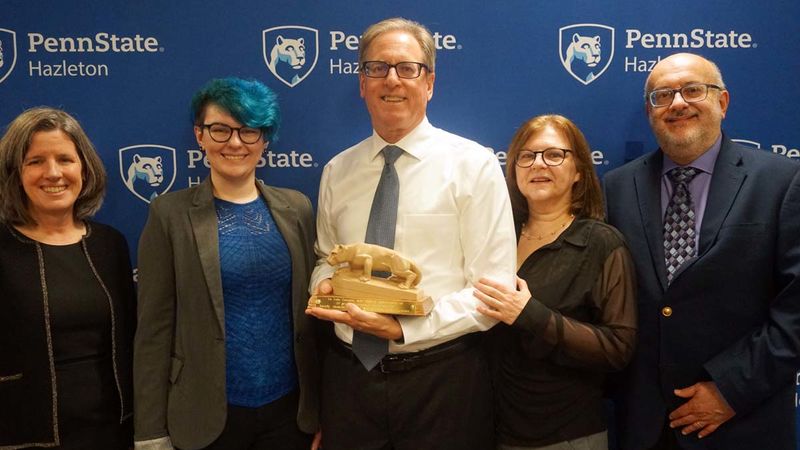 Music professor Tom Smialek reflects on 33-year career
Tom Smialek has been teaching classes in music and the integrative arts for 33 years — a course load that reflects his own eclectic interests and the improvisational, jazz-flavored progression of his career.