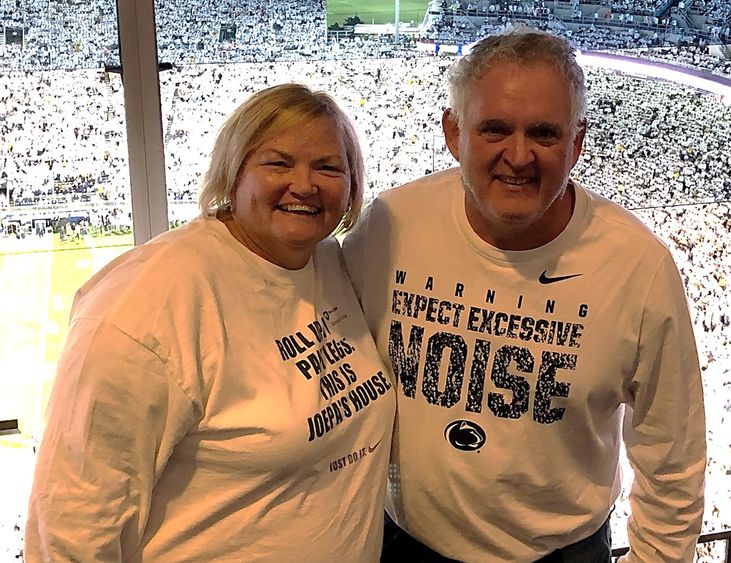 Penn State alumni William and Sandra Foose have pledged an estate gift to Penn State Hazleton that will establish a new scholarship in engineering.
The gift, structured so that Penn State Hazleton will receive a percentage of their estate, will create the William A. and Sandra L. Foose Scholarship in Engineering at Penn State Hazleton. The gift is currently valued at $300,000.
"I got my start at Penn State Hazleton and actually tried to quit school in my first month, but my guidance counselor wouldn't sign the paperwork. Because of the support I received, I was able to earn my undergraduate and graduate degrees. The small campus idea really helps people who need a little more support," William Foose said.
Sandra Foose said, "I received a scholarship from Women in Engineering when I was a student at Penn State. Without that assistance, I wouldn't have been able to go to college."
William Foose studied at Penn State Hazleton for two years before earning his bachelor of science and master of science degrees in electrical engineering at University Park. He works as a system engineer at Harris Corporation. Sandra Foose earned a bachelor of science degree in agricultural engineering from University Park. The Fooses live in Melbourne, Florida, and their son, Matthew, is a sophomore studying liberal arts at Penn State Hazleton.
"We continue to extol the virtues of what Penn State has meant to us," William Foose said. "When the University has educated you and put you into the mode to develop skills, and you become successful because of that training and that education, you have to find a way to give back so the benefit can go to others who need support."
For many alumni and friends like the Fooses, giving back to Penn State Hazleton is a meaningful way to remember the University and campus and leave a legacy through their estate plans. Those who choose to include Penn State Hazleton in their estate plans recognize not only the current needs of the campus, but its future needs as well.
Gifts to Penn State Hazleton support world-class academics in a small campus setting, helping make a University education possible for many deserving students for whom it might otherwise be out of reach.
"By estimating the value of their gift at its current level, donors can get a good understanding of the value of their gift. Penn State and the donor can then discuss how the gift can be structured for maximum impact, considering that the estate gift could increase significantly in value by the time Penn State receives the funds," said Christen Reese, campus director of development.
Estate gifts from a will or trust are one type of planned gift, in which a donor purposefully integrates a charitable gift into their overall financial, tax and estate planning. Other planned gifts include designating Penn State Hazleton as a beneficiary on a retirement plan or insurance policy. Planned gifts enable donors to make a positive financial difference for themselves and their families, while also leaving a legacy that benefits Penn State students for generations to come.