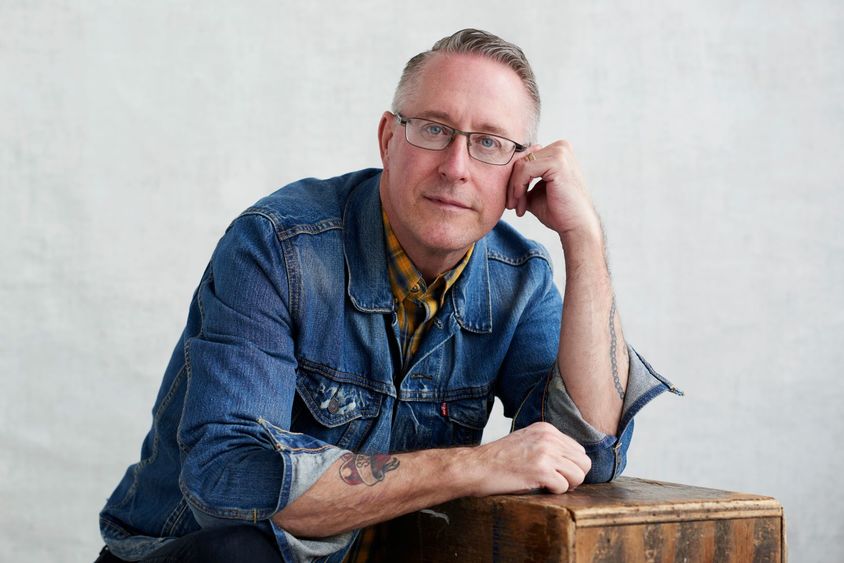 HAZLETON, Pa. — Penn State Laureate William Doan, professor of theatre in the College of Arts and Architecture and artist in residence in the College of Nursing, will speak at Penn State Hazleton on Tuesday, Sept. 24, on the topic "The Anxiety Project: An Artist's Look at Mental Health and Wellness." His presentation will begin at 12:15 p.m. in Room 1 of the Kostos Building. It is free and open to the public.
The Anxiety Project includes more than 400 drawings, four graphic medicine publications in the Annals of Internal Medicine, and a live performance, all of which explore what it's like to live with anxiety and depression, using a combination of personal experience and research into the complex world of mental health.
"The intersections of art, science and health are where I make creative work informed by research and scholarship," Doan said. "For me, it is in these spaces where important questions of aesthetics, ethics and representation lead to sustained collaborations with other artists, scientists, health care professionals and audiences."
Doan is a past president of the Association for Theatre in Higher Education and was recently inducted into the College of Fellows of the American Theatre. In addition to articles in scholarly journals, Doan has co-authored three books and several plays. He has created solo performance projects at a variety of venues across the United States and abroad. His current work includes a new performance piece titled "Frozen in the Toilet Paper Aisle of Life," part of The Anxiety Project. Work from this project includes multiple short graphic narratives published in the Annals of Internal Medicine/Graphic Medicine.
An annual faculty honor established in 2008, the Penn State Laureate is a full-time faculty member in the arts or humanities who is assigned half-time for one academic year to bring greater visibility to the arts, humanities and the University, as well as to his or her own work. In this role, the laureate is a highly visible representative of the University, appearing at events and speaking engagements throughout Pennsylvania. Doan succeeds 2018-19 Penn State Laureate John Champagne, professor of English and chair of the Global Languages and Cultures program at Penn State Erie, The Behrend College.