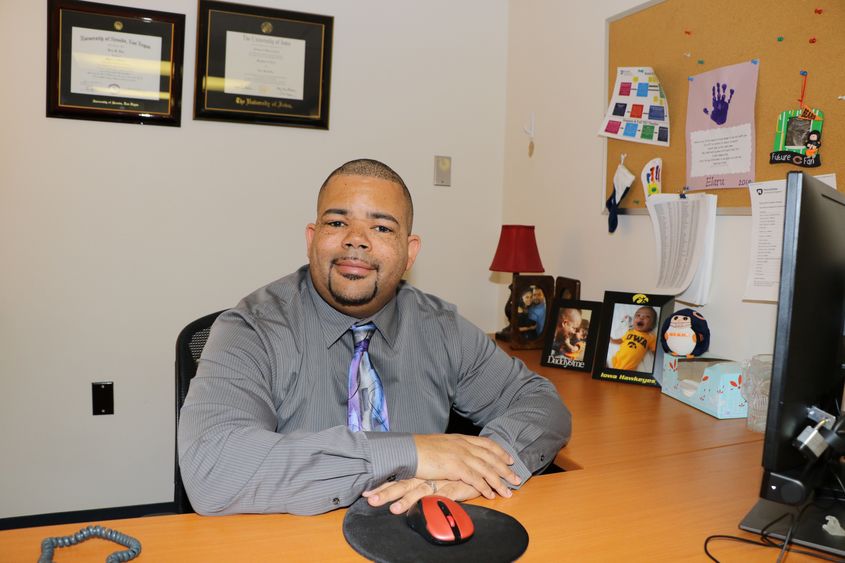 HAZLETON, Pa. — Eric Lee has been hired as an academic adviser at Penn State Hazleton, Chancellor Gary Lawler announced.
"The path to completing a Penn State education starts with academic advising and we know that Eric will play an important role in helping our students begin on the right foot," Lawler said.
Director of Academic Affairs Elizabeth Wright said, "It is essential to our students' success that they maintain a proper pathway to their degree. The work Eric and the other advisers are doing is a meaningful part of that process."
Lee will advise students about academic programs and degree requirements along with University procedures and policies. He will monitor the progress of his advisees in consultation with faculty members.
He will also represent the Advising Center at various recruiting events and programs, participate in New Student Orientation (NSO) and work with Advising Manager Karen Sofranko to create and coordinate activities that support special programs and retention at the campus.
Sofranko said, "We are very excited to have Eric as part of our team. He brings with him several years of experience in advising that will serve our students well."
Lee most recently worked as coordinator of diversity and inclusion at Penn State Scranton, where he initiated programming that taught key concepts both in and out of the classroom. He also coordinated a variety of themed celebrations and conducted diversity training workshops and outreach programs for students, staff and faculty.
Lee worked as an academic counselor for the School of Arts and Letters at the College of Southern Nevada and an instructor to prison inmates through the College of Southern Nevada. His previous advising experience includes positions as a transition adviser for the University of Nevada, Las Vegas (UNLV) and as an academic adviser for the university's College of Fine Arts.
He holds a graduate certificate in higher education leadership from UNLV, a master of science degree in clinical mental health counseling from UNLV, a master of education degree with emphasis in multicultural education from UNLV and a bachelor of arts degree in psychology from the University of Iowa.
Lee is a national board-certified counselor and received the National Academic Advising Association Region 9 Excellence in Advising Award in 2013. He has made several conference presentations on topics related to higher education and advising.