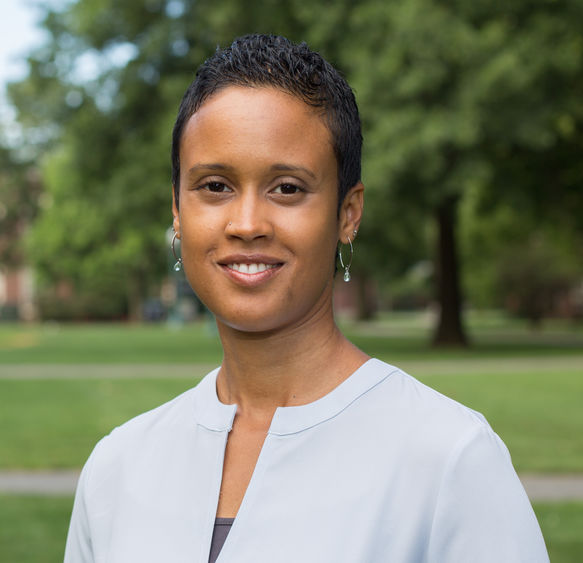 Penn State Hazleton will host a presentation about the influence of oppression on health and wellness at 6 p.m. Tuesday, Nov. 27.
"The Toll of Oppression: Perceptions, Coping, and Health Implications" will be presented by Jasmine Mena, assistant professor of psychology at Bucknell University. It will be held in Room 115 of the Evelyn Graham Academic Building and is free and open to the public. The presentation will be in English and Mena will respond to questions in both English and Spanish, translating questions when necessary.
"Although researchers have learned a great deal about how discrimination could be harmful to our health, we need to better understand the factors that produce resilience and lead to wellbeing and health, despite discrimination," Mena said. "In my current and future research, I am interested in learning more about how neighborhood contexts and social connection can help to improve health behaviors. I am also interested in developing programing in Hazleton to improve mental health literacy and social connection."
Mena is an affiliate of the Latin American Studies Program at Bucknell University and is a recipient of an Association for Academic and University Women Postdoctoral Research Leave Fellowship. Her research examines the influence of oppression on the mental and physical health of members of marginalized social groups. In her talk, she will present findings from her research, including how people cope with oppression, and will discuss future work on the roles of social connection and neighborhood perceptions as possible sources of resilience. The ultimate goal of Mena's research is to develop and implement interventions to improve the health and wellness of vulnerable and underserved populations in the community and underrepresented students, faculty, and staff in higher education.
She is a C. Graydon and Mary E. Rogers Faculty Fellow at Bucknell University. She holds a doctorate in clinical psychology from the University of Rhode Island. She served as a predoctoral intern at the Center for Multicultural Training in Psychology, Boston Medical Center and the Boston University School of Medicine.
Mena has worked with student researchers through community-university partnerships on all stages of the research process including qualitative, quantitative, and mixed methods study design, data collection, analysis and dissemination of findings. At Bucknell, she teaches courses in multicultural psychology, Latina/o psychology and applied research methods. She has authored and coauthored numerous publications.
Her presentation at Penn State Hazleton is sponsored by the Faculty Lecture Committee.