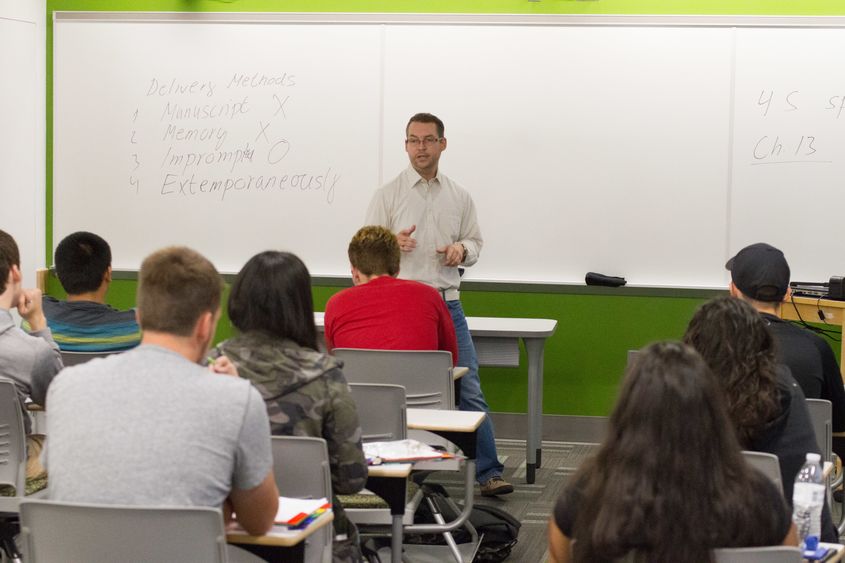 HAZLETON, Pa. — A professor at Penn State Hazleton has been recognized for his research productivity.
Daniel Mansson, associate professor of communication arts and sciences, was ranked No. 21 in terms of communication research productivity during the period from Jan. 1, 2012, to Dec. 31, 2016, in the journal "Communication Education." The recognition notes that he is in the top 1 percent of approximately 4,000 active researchers.
"Scholarly productivity in communication studies: five-year review 2012–2016" by Darrin J. Griffin, San Bolkan, and Barbara J. Dahlbach was published in the January 2018 issue of the journal. The list provides information regarding the output of scholars in communication studies.
The authors tracked the publication rates of individual authors in 24 journals that focus on communication studies during the five-year period. The authors also gathered data from related additional journals.
"Like most academic professionals, communication studies faculty are expected to perform various duties in their positions. Though the balance of these duties may differ across institutions, faculty are generally expected to contribute to their colleges and universities by way of service, teaching, and research. Producing research is an important aspect of the mission of those invested in higher education … Additionally, research productivity is a critical indicator of the expertise of faculty in higher education and may create enriched instructional opportunities for students," the authors wrote.
Mansson is the program coordinator for corporate communication at Penn State Hazleton. He was tenured and promoted in 2016.
"Being recognized as one of the top communication scholars during the last five years was a great honor. I always admired and respected those who had been recognized in previous productivity rankings; thus, this accomplishment brought me great joy and satisfaction, and I am both honored and pleased to have received this recognition," Mansson said.
Mansson acknowledged his graduate advisers, George Grice at Radford University, where he earned his master's degree, and Scott Myers at West Virginia University, where he earned his doctoral degree, as sources of inspiration who prepared him well for his career.
"To be on the list at such an early stage in one's career, and to do so at an institution where the primary mission is undergraduate education (and thus one does not work with graduate students) is particularly impressive," said Elizabeth Wright, director of academic affairs at the Hazleton campus. "We commend Dr. Mansson on his research and this ranking."