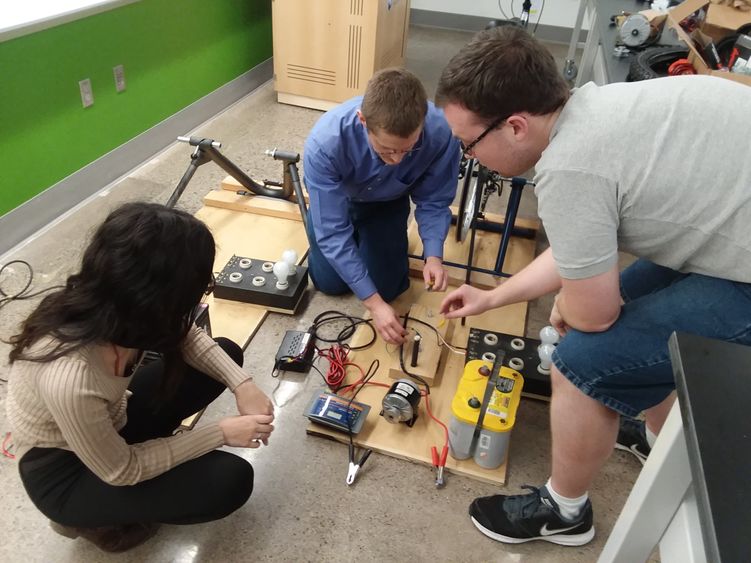 HAZLETON, Pa. — Penn State Hazleton students will provide a demonstration of how bicycles can generate energy during a community energy fair on Saturday, Oct. 28.
Electrical engineering students, under the direction of Associate Professor of Engineering Kenneth Dudeck, will take part in PPL Energy Savings Day, which will be held from 10 a.m. to 2 p.m. Oct. 28 at the Hazleton YWCA, located at 75 S. Church St.
The event is free and open to the public and provides an opportunity for attendees to learn more about how to conserve energy through a variety of means.
Steven Baksa, Aleksander Everett and Cassandra Kelly from Penn State Hazleton are members of the campus Engineering Club and assisted in the design and assembly of human-powered bicycle generators. They will demonstrate how the bicycles work during Energy Savings Day. Three bike generators will be used to show the energy needed to illuminate different types of light bulbs (incandescent, CFL and LED). The project was designed as a fun and effective way to show event attendees how energy-efficient products can help reduce their energy use at home.
"The students are learning about motors and generators in my one of my electrical engineering classes and really appreciated getting the opportunity to apply some of theory into practice and actually getting the project to work," Dudeck said.