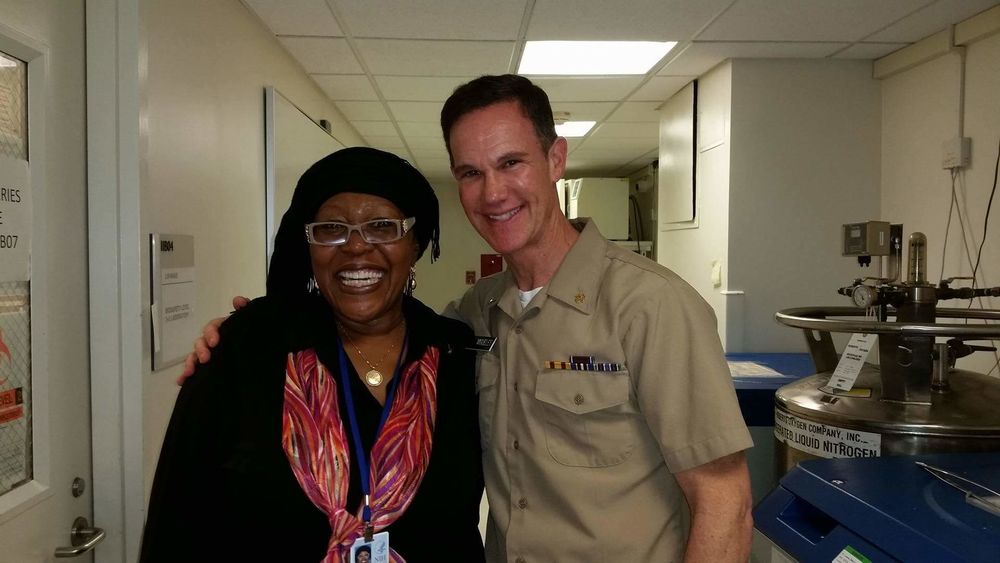 HAZLETON, Pa. — The Lectures and Events Committee at Penn State Hazleton will host the annual Mylar Giri Lecture at 7 p.m. on Monday, April 24, in Room 115 of the Evelyn Graham Academic Building, providing an opportunity for attendees to learn about HIV/AIDS and how a citizen and a scientist joined forces to work toward eliminating the disease. The event is free and open to the public.
"An Ordinary Woman Living an Extraordinary Life" will feature Sandra Harrigan-Thompson and Dr. Stephen Migueles, captain of the United States Public Health Service.
A small number of people around the world have been HIV positive for many years, but show no signs of the disease nor any detectable presence of the virus in their blood. They are known as "controllers," as their unique genetic and biochemical characteristics allow them to keep the virus under effective control indefinitely. What their immune systems naturally do for them offers researchers glimpses into possible new therapies or vaccines for HIV.
Harrigan-Thompson is one of those controllers and the grandmother of a Penn State Hazleton student. She will share her personal story — how AIDS came into her life, how she discovered she was a controller, and how she has used the opportunity to assist HIV research and the millions living with the virus. She has worked for years with Migueles, who is the lead researcher on HIV immunity at the National Institute of Allergy and Infectious Diseases in Bethesda, Maryland. Migueles will talk about his program and his collaboration with Harrigan-Thompson.
Migueles is regarded as an expert in the field of HIV-specific immunity. He focuses on investigating the immune responses in HIV-positive individuals who exhibit durable immune-mediated control over HIV replication without antiretroviral therapy. He has identified key features that constitute an effective anti-HIV immune response in order to inform the novel design of efficacious HIV/AIDS vaccines and immune-based therapies.
He attended the University of Miami School of Medicine on a full scholarship and completed his residency and chief residency in internal medicine at Georgetown University Medical Center. He trained as a fellow in infectious diseases at the National Institute of Allergy and Infectious Diseases at the National Institutes of Health and served as principal investigator and staff clinician before being promoted to caption in 2010.
Harrigan-Thompson works with the Zephyr Foundation, which aims to expand clinical research studies focused on HIV controllers. She is working on a book that she expects to publish this year.
Sponsored by the Faculty Lecture Committee, the event honors the late campus physics professor Mylar Giri. The Mylar Giri Lecture series was established in 1988 to honor a beloved Penn State faculty member by inviting a distinguished speaker in the natural sciences to the Hazleton campus.