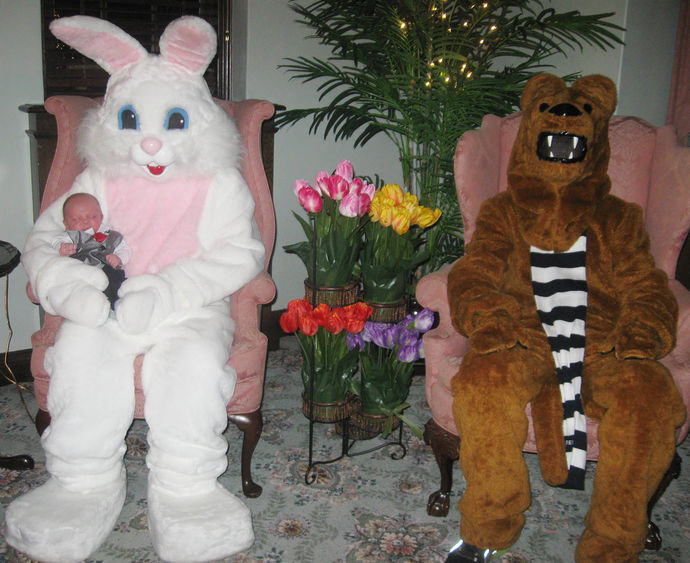 HAZLETON, Pa. — The Greater Hazleton Chapter of the Penn State Alumni Association will host photo sessions with the Easter Bunny and Nittany Lion from 6 to 7:30 p.m. on Tuesday, April 4.
The photo sessions will be held in Harlam Lounge of Pasco L. Schiavo Hall at Penn State Hazleton. Families will receive a photo and may bring a camera to capture their own photos.
Chapter members ask that attendees bring a donation for the Hazleton Animal Shelter in exchange for the photo. Donations requested include dog or cat food, cat litter, paper towels, new toys, and blankets or linens.
Refreshments will be provided.