Fulbright week planned April 3-7 to celebrate 70th anniversary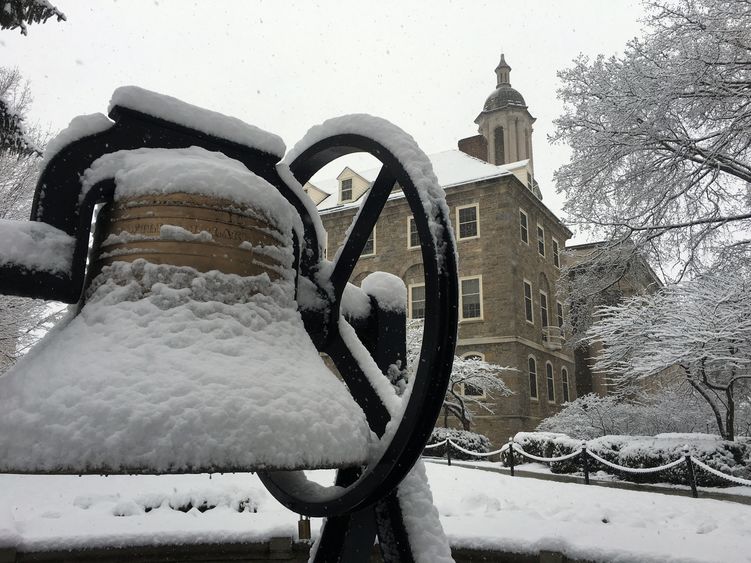 UNIVERSITY PARK, Pa. — Penn State once again has been recognized by the U.S. Department of State's Bureau of Educational and Cultural Affairs as one of the U.S. colleges and universities that produced the most Fulbright Scholars in the 2016-17 awards cycle. This year, 11 scholars were recipients of this prestigious grant and Penn State tied for second place.
The Fulbright Program is the U.S. government's flagship international educational exchange program.
The following Penn State scholars were awarded Fulbright grants and a specialist award for 2016-2017
Sam Bufford, Penn State Law, Romania
Luis Ayala Hernandez, Earth and Mineral Sciences, Colombia
Zuleima Karpyn, Earth and Mineral Sciences, Colombia
Richard Kopley, Humanities, Switzerland (Specialist Award)
Gerry LeTendre, College of Education, Japan
Anthony Robinson, Earth and Mineral Sciences, Austria
Sherry Robinson, Penn State Hazleton, Iceland
Robert Roeser, Psychology, India
Jacqueline Stefkovich, Education, Croatia
Ann Douglas Tarantino, Visual Arts and Department of Landscape Architecture, Brazil
Karl Zimmerer, Geography, Spain
"The Fulbright Program provides our faculty opportunities to be intellectually and culturally engaged in other countries and the unique mission of the program is even more imperative now than it was at its inception in in 1946," said Sylvester Osagie, director of campus engagement and the Fulbright Scholars program. "The experience is transformative and adds several compensating qualities to a faculty member's academic career. Those that go on Fulbright often believe that the experience is worth reliving."
In recognition of the 70th anniversary of the Fulbright Program, the offices of Global Programs, University Fellowships and the Centre County Fulbright Association are joining together April 3-7 to celebrate the impact of the Fulbright Program at Penn State with a variety of events. If you are a Fulbright recipient, from Penn State or another institution, and would like to be included in Penn State Fulbright events, please complete this short form.
Global Programs will hold a one-day conference on Thursday, April 6, at the Penn Stater Conference Center. Fulbright alumni and potential Fulbright applicants are invited to the conference. Those interested should please email Kris Crassweller at [email protected] for details.
Since its inception in 1946, the Fulbright Program has provided more than 370,000 participants — chosen for their academic merit and leadership potential — with the opportunity to exchange ideas and contribute to finding solutions to shared international concerns. Over 1,100 U.S. college and university faculty and administrators, professionals, artists, journalists, scientists, lawyers, and independent scholars are awarded Fulbright grants to teach and/or conduct research annually. The Fulbright U.S. Scholar Program operates in over 125 countries throughout the world. Lists of Fulbright Scholar recipients are available at: www.iie.org/cies.
The Fulbright Program is funded through an annual appropriation made by the U.S. Congress to the Department of State. Participating governments and host institutions, corporations, and foundations in foreign countries and in the U.S also provide direct and indirect support.
In the U.S., the Institute of International Education's Council for International Exchange of Scholars administers and coordinates the activities relevant to the Fulbright U.S. Scholar Program on behalf of the Department of State, including conducting an annual competition for the scholarships. The Fulbright Program also awards grants to U.S. students and teachers to conduct research and teach overseas. In addition, some 4,000 new foreign Fulbright students and scholars come to the United States annually to study for graduate degrees, conduct research and teach foreign languages.
For more information about the Fulbright Program, visit http://eca.state.gov/fulbright.