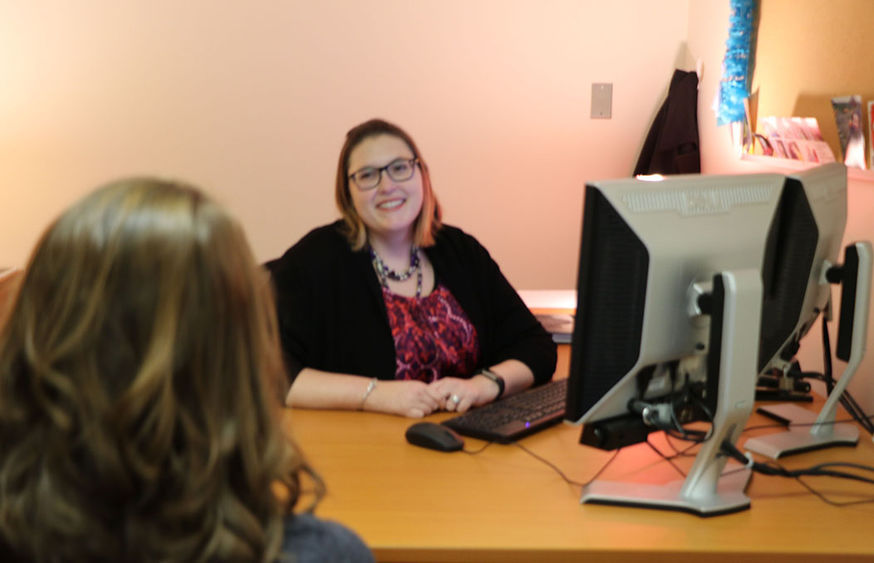 HAZLETON, Pa. — Heather Paris has been hired as an academic adviser at Penn State Hazleton, Chancellor Gary Lawler has announced.
Paris will work closely with students to provide academic advising and counseling as they pursue their studies at the campus. She will also consult with and provide support to faculty and other advisers and work in collaboration with student services offices to support student engagement initiatives.
"Working with an adviser is a critical part of student success, and we are pleased to have Heather join our group of talented advisers," said Lawler.
Previously, Paris worked as a career counselor and academic adviser for TRIO Student Support Services at Penn State Wilkes-Barre. In that role, she provided career and academic counseling to undergraduate students at the campus.
"At the Wilkes-Barre campus, Heather worked closely with students on topics related to retention and academic success. We look for her to put her considerable skills in this area to work at Hazleton, and thus to enable the campus to expand further its student success initiatives," said Elizabeth Wright, director of academic affairs.
As an adviser, Paris will assist with New Student Orientation, represent the advising center at campus recruiting events, use data to help make decisions on advising, and collaborate with staff at other Penn State campuses.
"We are very excited to have Heather as part of our team. She brings with her several years of experience from the Wilkes-Barre campus that will serve our students well," said Karen Sofranko, advising manager.
Paris said the advising department helps Penn State Hazleton students find their way in the University system to set them on a solid academic path.
"I am looking forward to supporting students who might need a little extra help transitioning to the college environment and guiding them through the academic processes on this campus. I aim to help students find their motivating factor and work with them to help them be successful," she said.
Paris encouraged students to take advantage of the advising services offered at Penn State Hazleton to develop personal connections and receive guidance on classes, scheduling and more.
Paris holds a master of science degree in higher education from Syracuse University and a bachelor of science degree in business administration from Daemen College in Amherst, New York.