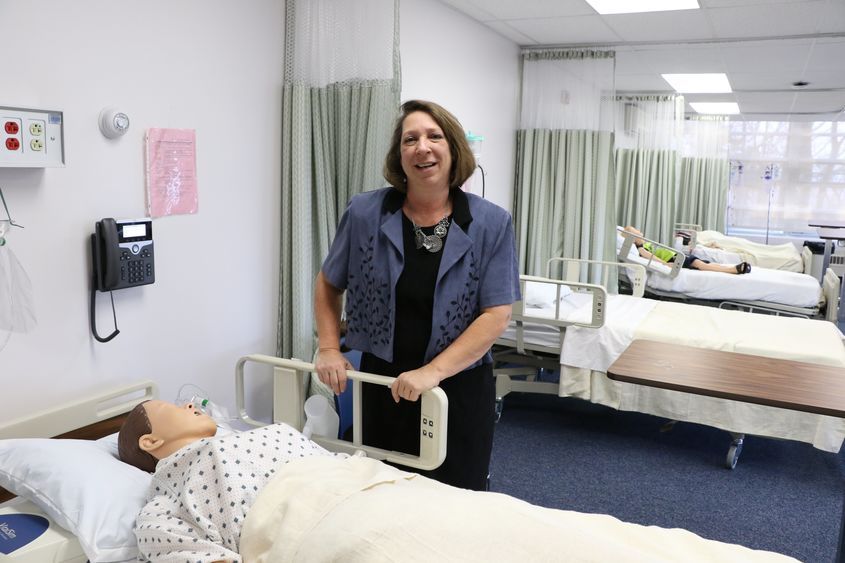 HAZLETON, Pa. — Andrea Shook, of Bangor, has been named practical nursing program coordinator at Penn State Hazleton, Chancellor Gary Lawler announced.
Shook will be responsible for overseeing the practical nursing program at the campus, including developing instructional materials and directing educational planning activities. She will coordinate instructional plan schedules, including clinical experiences for students.
As program coordinator, she will also serve as the campus' liaison with clinical sites and the community.
Lawler said, "Considering her nursing background and experience, as well as her work with students and the public, Andrea was an excellent choice to lead our practical nursing program."
Shook is a registered nurse and clinical nurse specialist in women's and children's health education who holds a bachelor of science degree from Cedar Crest College and a master of science degree from Misericordia University.
She worked as a staff nurse at Pocono Medical Center in East Stroudsburg, taking care of patients in a variety of units. She also served as a diabetes educator and maternal-child educator at the hospital.
Shook also has served on the nursing department faculty at Cedar Crest College, East Stroudsburg University, Marywood University, Penn State Lehigh Valley and Northampton Area Community College.
She holds certifications in Inpatient Obstetric Nursing, CPR, and Neonatal Resuscitation Program (NRP), and is a member of AHWONN (Association of Women's Health, Obstetrics and Neonatal Nursing), Sigma Theta Tau: Theta Phi Chapter (National Honor Society of Nursing), and Pennsylvania League for Nursing.
The Practical Nursing program at Penn State Hazleton is an 18-month certificate program.
Debra Conway, director of continuing education, said, "Penn State Hazleton's practical nursing program was initiated to support workforce development and to address the statewide nursing shortage. With courses offered on evenings and weekends, the program is designed to meet the needs of people who want to pursue a career in nursing while still working."
The program provides students with the knowledge, skills, values and attitudes essential for practical nursing practice and the knowledge necessary to pass the NCLEX-PN.
Classroom and clinical modules include education in structure and function of the human body, fundamentals of practical nursing, concepts of basic medical-surgical nursing care, and nursing care of adults and children.
The next session begins July 18 with informational sessions scheduled for 2-3 p.m. Wednesday, Feb. 8; 11 a.m.-noon Monday, March 6; and 3-4 p.m. Wednesday, April 5.
To learn more, visit hazleton.psu.edu/practical-nursing-program.