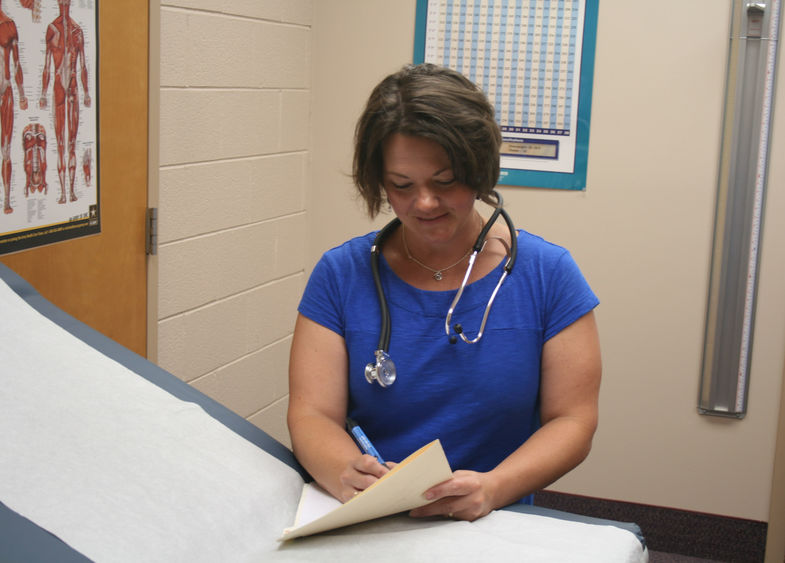 HAZELTON, Pa. — Jennifer LaRegina has been hired as campus health nurse at Penn State Hazleton, Chancellor Gary Lawler has announced.
LaRegina, of Sugarloaf, will provide nursing services to Penn State Hazleton students from the health services suite on campus.
"With 22 years of nursing experience, Jennifer is ideal for the campus nurse position. We are confident that her skill in nursing and ability to develop caring relationships will serve our students well," Lawler said.
Director of Student Services and Engagement Tracy Garnick said, "We are very excited to welcome Jennifer to the staff. She understands the importance of fostering wellness though programs designed specifically for college students. We look forward to the leadership she will provide in health services for our campus community."
As campus nurse, LaRegina will see patients in the campus health clinic to assess and treat them, while also providing emergency care as necessary. She will refer patients for additional care or services if needed. She will serve on various committees to work toward health and wellness, crisis intervention and other important topics.
In her role at the campus, she will also focus on conducting outreach and developing programming on various health topics to provide educational information to students, faculty and staff in individual and group settings.
"I am excited for this opportunity to work with the unique student population here at Penn State Hazleton who are truly just starting on their life journeys. College students are, in essence, our future, and it is important for them to learn about health and wellness now in order to have that knowledge in their arsenal as they go out into this world," LaRegina said.
She is experienced in identifying health needs of her patients and working toward creating programs to meet that need.
"I'm looking forward to getting to know the students and learning what they may need support with, and to collaborate on developing programs that will meet those needs, especially on topics such as stress management, good nutrition, the importance of sleep and healthy relationships," she said.
LaRegina became a registered nurse through Geisinger Medical Center School of Nursing, graduating with distinguished honors. She holds a bachelor of science degree in nursing from American Sentinel University, where she was inducted into Sigma Theta Tau International Honor Society of Nursing.