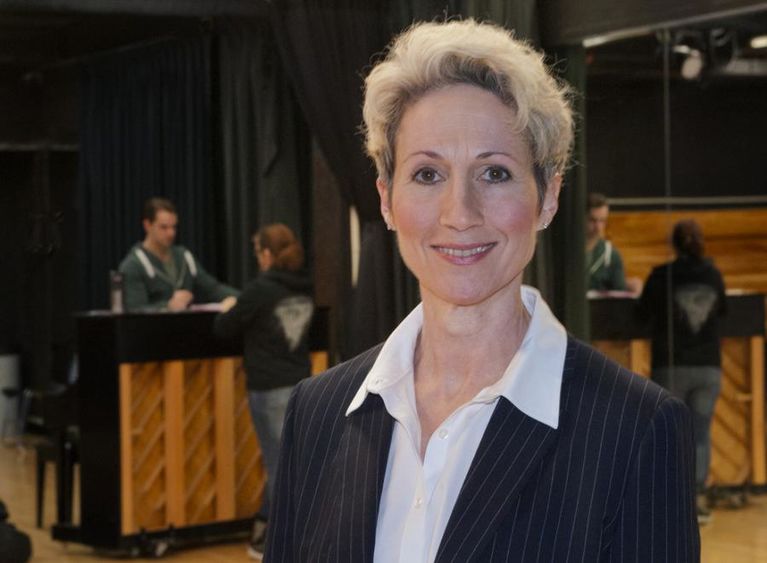 HAZLETON, Pa. — Susan Russell has been announced as the commencement speaker at Penn State Hazleton. Commencement will take place at 7 p.m. on Friday, May 6, in the Dr. Thomas M. Caccese Gymnasium in the Physical Education Building.
Russell, the 2014-15 Penn State laureate, is an associate professor in the School of Theatre at Penn State University Park, where she teaches graduate and undergraduate courses in literature/criticism, playwriting, musical theatre history, and women in theatre.
She visited Penn State Hazleton on two previous occasions, once to speak on the topic of the decline of social interaction in society and once as part of her Dignity Tour for Penn State Hazleton's annual diversity presentation in 2015.
A graduate of St. Andrews Presbyterian College in Laurinburg, North Carolina, with a degree in theatre, Russell is also a summa cum laude graduate with a doctorate in theatre studies from Florida State University. Between educational pursuits, she experienced a 25-year career as a professional actor on and off Broadway — including five years in the Broadway production of "Phantom of the Opera" — in regional theatre and at opera companies across the country.
Her plays "Olympia" (1998) and "Present Perfect" (1999) have been produced by Lincoln Center and the Emerging Artist Theatre in New York City. Her play "Severe Clear" was a semifinalist in the 2006 O'Neill Theatre Center Playwriting Competition, and her 2009 play "Écoute: Pieces of Reynaldo Hahn" toured 40 venues in the United States, starring Penn State School of Music faculty member Norman Spivey. Russell initiated a collaboration between the School of Theatre's bachelor of arts program and Penn State's Office of Student Affairs to produce student-generated films on drinking and sexual assault.
She uses her skills as an actor, stage director, playwright, author and speaker to advocate for human rights. In 2007, soon after joining the Penn State faculty, she founded Cultural Conversations, a new works festival devoted to issues of local and global diversity, and now serves as artistic director of Cultural Conversations. Devoted to fostering and promoting new dance, visual arts and theatre pieces based on issues of local and global diversity, Cultural Conversations offers a forum for professional, community and student artists where social issues can play out on a stage.
Russell's books, "Body Language: Cultural Conversations Reaching Out and Reaching In" and "Body Language: Stop the Violence/Start the Conversation," are texts designed to offer day-by-day templates for school systems on how to use playwriting, media and public performance to explore issues that affect middle and high school students.
She won the Penn State Commission for Women's Achieving Woman Award in 2012 and the Centre County Youth Service Bureau's Dr. Edward Vogelsong Professional Excellence Award in 2013. Also in 2013, she was selected as one of the "Faces of Penn State."
As Penn State laureate, Russell was assigned half-time for one academic year to bring an enhanced level of social, cultural, artistic and human perspective and awareness to a broad array of audiences.
Her website, dignity.psu.edu, is an ongoing global project featuring examples and discussion of stories regarding dignity.