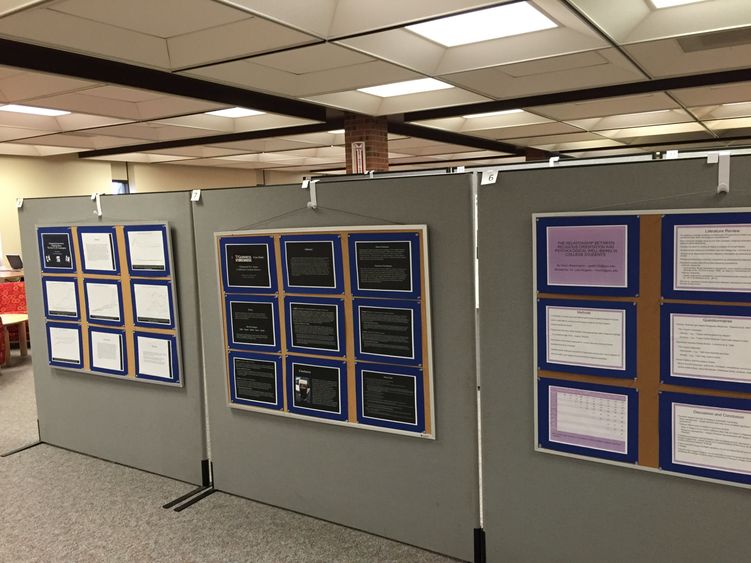 HAZLETON, Pa. — Penn State Hazleton held its annual Undergraduate Research Fair, with students' research and presentations open to the public.
Students created projects in the arts and humanities (including behavioral sciences, business studies and economics) and STEM (science, technology, engineering and mathematics) under the guidance of faculty members at Penn State Hazleton.
Students' posters summarizing their research was on display in the library. On Thursday, April 7, students discussed their research during a presentation open to the public. Everyone who views the posters had the opportunity to vote for their favorite, and the winner received a "People's Choice" award.
Penn State Hazleton's Undergraduate Research Program gives students the opportunity to work closely with faculty members. Research areas include the sciences and engineering, business, liberal arts and information science technology. The Undergraduate Research Program starts each year with a Research Evening in the fall, during which faculty members talk about their research interests to a student audience and invite students to participate. Students and faculty then work together to design research projects.
In the spring, students are encouraged to present their projects, in various stages of completion, at the Undergraduate Research Fair held annually in April. Projects entered are judged for general quality, and award recipients are recognized at the fair's conclusion. All Penn State Hazleton students conducting research or scholarly work with faculty are encouraged to participate in the research fair, including students from University Park who have worked with or are currently working with Hazleton faculty.
Project winners from the campus fair will advance to the sixth annual Regional Undergraduate Research Symposium at Penn State Lehigh Valley. The symposium will feature the scholarly research endeavors of undergraduate students from eight Penn State campuses. During the symposium, undergraduate students who were selected to represent their local campus will present posters or other exhibits to display their work to a general audience.
To learn more, visit www.hn.psu.edu/Academics/ugradresearch.htm.