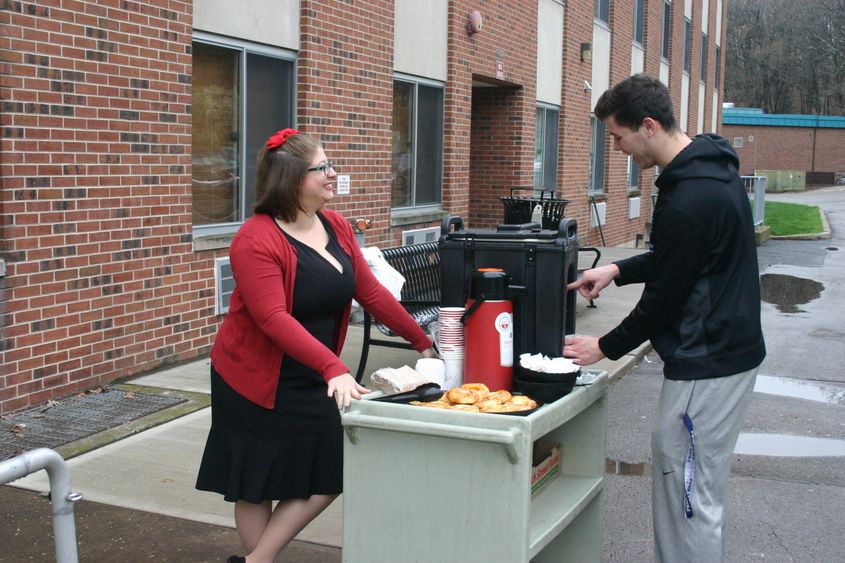 HAZLETON, Pa. — Devon Purington has been named associate director of student services and engagement at Penn State Hazleton, Chancellor Gary M. Lawler has announced.
In her position, Purington supervises the residence life department, including the residence hall staff and resident assistants. She oversees co-curricular planning and educational activities and is the resource designee for the LGBTQ (lesbian, gay, bisexual, transgender and questioning) community. She serves as the international student liaison to Penn State's Office of Global Programs and campus liaison overseeing student conduct at Penn State Hazleton.
Purington is also the campus leader for Penn State's Stand for State bystander intervention initiative, which focuses on topics including sexual and relationship violence and mental health concerns.
"Devon has an excellent rapport with students that pairs very well with her skill in planning programs and facilitating support mechanisms for various populations at our campus," Lawler said.
She had served as interim associate director of student services and engagement since August, and held previous positions as residence life coordinator at Penn State Hazleton and Penn State University Park.
"Having the opportunity to work in a more structured way with these student populations is an exciting opportunity for me. I love that it gives me more face time with students and I can design programming around the needs of this population," Purington said.
"There is something really rewarding about working specifically with college students. They are in a real transitionary phase in their life and doing a lot of soul searching and identity development. I enjoy being part of that process, helping them reflect and facilitating certain realizations for them," she said. "Residential students learn a great deal from living on campus and being part of that community, which is a valuable experience for them."
Penn State Hazleton's co-curricular program, which Purington will lead in the residence life department, focuses on providing students with guidance in personal development, identity exploration, inclusive language, community standards and life skills to complement the University's academic curriculum. She is also working with others on campus to create a space to be used specifically for social justice and diversity programming.
"We are excited to welcome Devon back to the Hazleton campus in this role. She is an excellent fit for Hazleton and brings with her a strong desire to give great service to our students. Her energy, enthusiasm and passion for learning shine through in her everyday work. Devon's previous experiences will help to elevate the programs and services offered to our residential population," said Tracy Garnick, director of student services and engagement.
Purington holds a bachelor's degree in English and a master's degree in curriculum and instruction, both from Bloomsburg University, and she is pursuing a doctoral degree in learning, design, and technology from Penn State.