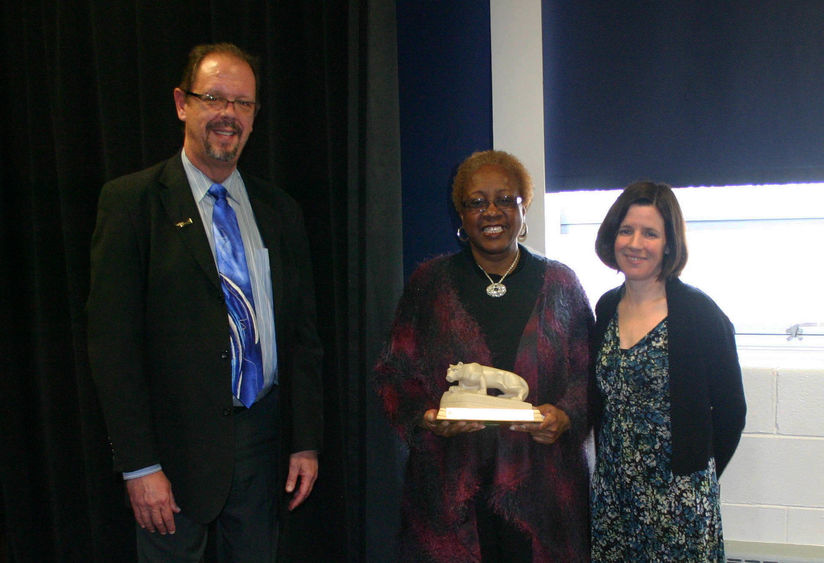 HAZLETON, Pa. — Jacqueline Walters recently retired from her position as disability services coordinator and academic support specialist at Penn State Hazleton, where she spent the last 26 years of her career.
Walters started at the campus in 1989 to assist in the recruitment and retention of underrepresented student populations and to increase diversity at the campus. In her time at Penn State Hazleton, she has worked with numerous students to assist them in their transition to college and to help them be academically and socially successful. She designed the Bridge to Academic Success program and the redesign of the First-Year Experience program and conducted study-abroad trips to Belize and Costa Rica.
Chancellor Gary Lawler noted Walters "promoted student success at Penn State Hazleton," saying, "There are a host of students whom Jackie has helped be successful in college and in life. They are continuing to use the skills Jackie has imparted to them over the years."
"Since her arrival at the campus, Jackie has been a constant advocate for underrepresented students and students with disabilities," said Elizabeth Wright, director of academic affairs. "We have heard from numerous students who told us that Jackie believed in them when they needed someone."
Walters is a resident of Wilkes-Barre.