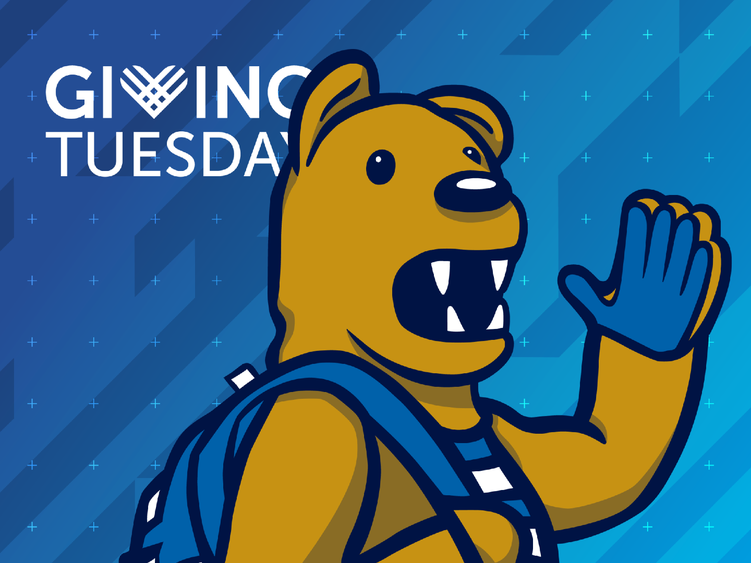 HAZLETON, Pa. — Penn State will celebrate its ninth GivingTuesday on Tuesday, Nov. 28 — and Penn State Hazleton invites alumni and friends to participate by showing support for Penn State Hazleton athletics.
A proud tradition at Penn State Hazleton since 1934, participation in athletics has helped student-athletes develop valuable skills including leadership, time management, teamwork and effective communication while making lasting memories and enriching their overall college experience.
With eight different teams made up of student-athletes from the region, across the country and around the world, staying competitive and attracting new recruits means there is always a need for top-notch equipment, facility upgrades, new uniforms and funding for spring trips.
In keeping with student-athletes' competitive nature, each team will fundraise for their own needs in a friendly contest. Prizes will be awarded to the team that raises the most money and creates the best video soliciting support.
Although GivingTuesday takes place on Tuesday, Nov. 28, Penn State's celebration is kicking off early on Monday, Nov. 27, at 18:55 (6:55 p.m. EST) — a nod to the year in which the University was founded. Our campaign is included in this year's early fundraising window, which runs from Nov. 13 through the official start of the event. Those interested in contributing to Penn State Hazleton athletics can donate here. Those who wish to establish a personal fundraising page as a campaign champion can learn more here. 
"The generous support from our alumni and friends plays a critical role in ensuring our student-athletes can fully embrace and excel in their college experiences at Penn State Hazleton," Chancellor and Chief Academic Officer Elizabeth J. Wright said. "With a third consecutive Penn State University Athletic Conference championship in men's golf and postseason appearances by our women's soccer and volleyball teams this fall, our student-athletes are working hard to make us all proud and would greatly appreciate your support." 
Gifts made on GivingTuesday advance the University's historic land-grant mission to serve and lead. Through philanthropy, alumni and friends are helping students to join the Penn State family and prepare for lifelong success; driving research, outreach and economic development that grow our shared strength and readiness for the future; and increasing the University's impact for families, patients and communities across the commonwealth and around the world. Learn more by visiting raise.psu.edu.