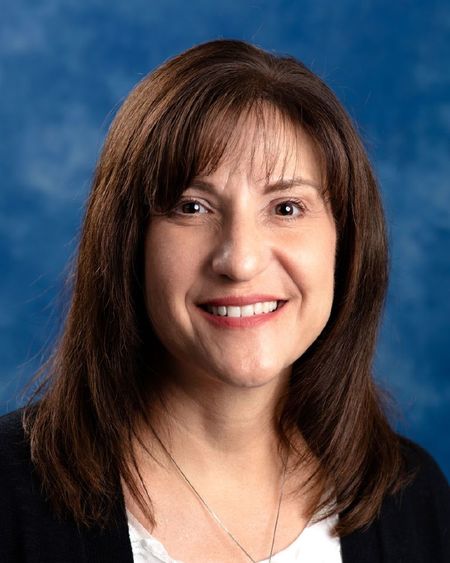 HAZLETON, Pa. — Gina Tarud, a longtime faculty member in Penn State Hazleton's physical therapist assistant (PTA) program, has been promoted to teaching professor of physical therapy.
A 1989 graduate of the program and a licensed physical therapist, Tarud began her teaching career in the PTA program at Penn State Hazleton in 2007, instructing students in their second and final year of the program in courses like therapeutic exercise, kinesiology, rehabilitation and special topics.
During the span of her teaching career, Tarud said she has been grateful to witness the program and its reputation grow. It regularly graduates students with the knowledge and skills to succeed in the field, she said. Ninety-two percent of 2020 and 2021 PTA graduates who pursued employment after passing the National Physical Therapy Examination administered by the Federation of State Boards of Physical Therapy found jobs — a particular point of pride for Tarud.
"In the end, it's about our students entering the workforce as well-rounded and well-prepared physical therapist assistants," she said. "I'm fortunate to keep in touch with so many of them who say that they went on to become directors, vice presidents and similar roles in PTA settings. They're really shaping our future."
Chancellor and Chief Academic Officer Elizabeth J. Wright said Tarud has worked hard to ensure graduates are qualified to treat patients in numerous situations, teaching them not only essential skills, but also compassion and effective communication.
"It's been a pleasure to watch Gina work so well with our PTA students over the years," Wright said. "Her enthusiasm is nothing short of inspiring and, like our entire PTA faculty, she often puts in extra hours to help students learn in addition to time spent teaching classes, supervising labs and coordinating continuing education offered to graduates and clinical instructors. We congratulate her on this well-deserved career accomplishment."
Rose Petrilla, coordinator of the PTA program and teaching professor of physical therapy, added, "Gina's dedication to educating the next generation of physical therapists has not only transformed lives, but also elevated our program. We look forward to future aspiring physical therapists to benefit from her expertise."
In addition to student success, the PTA program has also enjoyed longevity. Since 1983, the program has been accredited through the Commission on Accreditation in Physical Therapy Education (CAPTE), which ensures the curriculum meets strict national standards.
The curriculum is a combination of general education and applied physical therapy sciences that includes three full-time offsite clinical experiences designed to give students real world industry practice.
"I recently saw a former student who just graduated as a chiropractor and said our program was what made them successful," Tarud said. "They told me, 'I just flew right through school because you made me so well-prepared.'"
After earning her associate of science degree in physical therapist assistant from Penn State Hazleton, Tarud received her bachelor's degree in biology from Barry University – Miami Shores, her master's degree in physical therapy from Nova Southeastern University and her doctoral degree in physical therapy from Temple University.
Tarud is also currently a physical therapist at Genesis Incorporated and has served in previous roles at Hazleton General Hospital, NovaCare, Valley Crest Nursing Home, ManorCare and Helping Hands Society.
She has authored, co-authored or presented numerous publications and presentations related to student stress in PTA education and the transforming role of the PTA. She has been a member of multiple national, University and campus committees, councils and organizations.