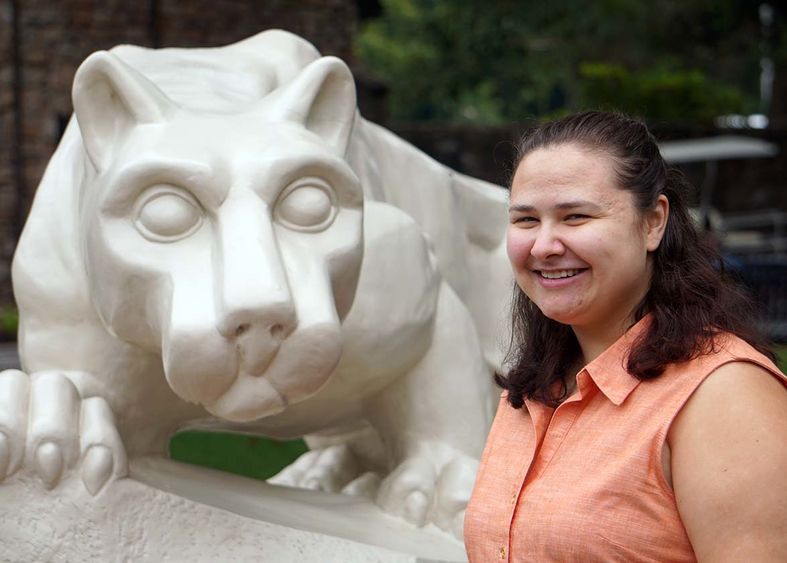 HAZLETON, Pa. — Mikayla Blakeslee has been hired as coordinator of residence life and student engagement at Penn State Hazleton. 
Blakeslee will be responsible for assisting with the planning, implementation and evaluation of the campus' residence life program and student activities and services focused on student engagement, community service, and diversity and inclusion programming. Her role also will include advising students and student groups, advocating for students, and promoting a positive living environment in the campus' residence halls. 
"Mikayla brings to Penn State Hazleton a strong dedication to providing a fun and fulfilling experience to our students," said Chancellor and Chief Academic Officer Elizabeth J. Wright. "We look forward to seeing her design and develop programs that engage our students and help them thrive as members of the Penn State and global communities." 
Blakeslee said she is eager to provide a robust student experience at the campus. 
"I'm thrilled to be here, thrilled to be working with the people I'm surrounded by, and excited to see what I can bring to this campus so that our students get the best possible experience at Penn State Hazleton," she said. 
Tracy Garnick, director of Student Services and Engagement, noted that Blakeslee has already hit the ground running in her role, including organizing and participating in a robust slate of events that welcomed students back to campus for the 2023-24 academic year. 
"Mikayla's creativity and enthusiasm in planning events that are not only fun, but also informational and engaging for our students, has already been a huge benefit for the Student Services and Engagement Office," Garnick said.  
She added that Blakeslee will continue to play an important role as the campus works to develop events for Hispanic Heritage Month from Sept. 15 to Oct. 15 and throughout the academic year.  
Prior to joining Penn State Hazleton, Blakeslee served as residence life coordinator at Penn State Altoona, where she oversaw two residence halls housing more than 500 students and supervised a team of 10 resident assistants. In that role, she developed and organized events and activities for welcome week, resident assistants and throughout the academic year. 
Additionally, Blakeslee was a college and career advisor for Pennsylvania College Advising Corps. She advised more than 700 high school juniors and seniors on their post-high school options through meetings, events and presentations while working closely with college admissions offices on decision events, information sessions and campus visits. 
Blakeslee also served as a faculty graduate assistant and dean of students graduate assistant at Bloomsburg University. She has served as a member of numerous honors societies, including Chi Sigma Alpha, Phi Alpha Theta and the National Honor Society. 
She received a master's degree in education from Bloomsburg University and a bachelor's degree in history from Albright College.