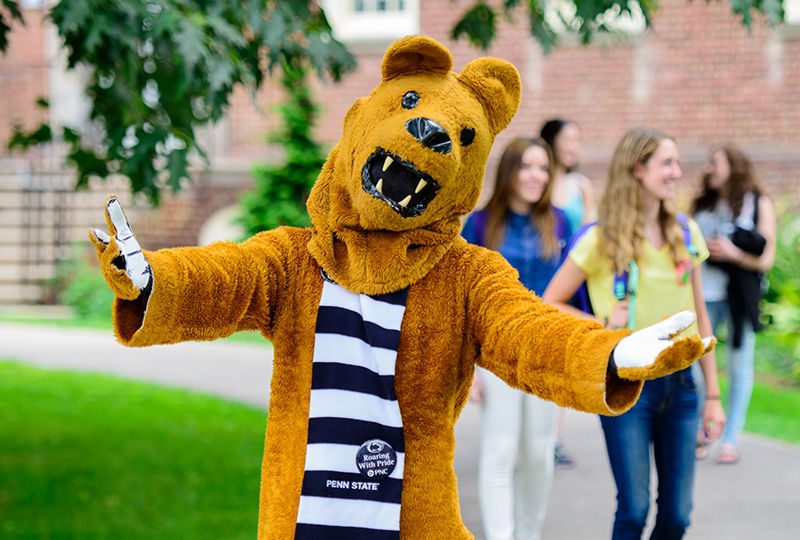 As part of our regular "We Are!" feature, we recognize eight Penn Staters who have gone above and beyond what's asked of them in their work at the University. 
This week, on behalf of the entire Penn State community, we'd like to say thank you to: 
Bernadette Bove, assistant director of international J-1 Scholar advising at Penn State Global, whose nominator wrote: "Bernadette goes above and beyond to help our J-1 Scholars arrive in the U.S. and assists the college contacts with questions related to the process and documents. Bernadette treats each person with kindness and understanding for their unique situation and makes it all look so effortless." 
Emily Bradley and Jessica Fatica, human resources consultants for the College of the Liberal Arts, whose nominator wrote: "Emily and Jessica are amazing resources to the Liberal Arts team, as well as to me. They are very knowledgeable in all aspects of HR and can easily work to solve an issue. Most importantly, they are so welcoming and awesome to work with!" 
Joe Dolinsky Jr., marketing communications specialist at Penn State Hazleton, whose nominator wrote: "Joe did an excellent job creating a welcome video to show at our New Student Orientation sessions throughout the summer. He recorded current students, faculty and staff welcoming new students to campus. He was extremely accommodating." 
Ashley Kaminski, coordinator of student leadership and involvement at Penn State Behrend, whose nominator wrote: "Ashley showcases the best of Behrend by advocating for our students' events, causes and efforts. She has rejuvenated our programming board by increasing membership threefold since coming on, and that organization continues to thrive. Thanks to Ashley for the hard work and fun payoffs!" 
Angela Lesko, education program associate in the College of Engineering, whose nominator wrote: "Shout out for whatever magic Angie performed this semester in monitoring and releasing seats during the busy fall enrollment period. Angie's acute prognosticating ultimately freed up a lot of my time due to a reduction in student emails regarding scheduling issues as compared to previous semesters." 
Ronda Stump, senior academic advisor in the Ross and Carol Nese College of Nursing and Penn State Harrisburg School of Behavioral Sciences and Education, whose nominator wrote: "Ronda goes out of her way to make students and colleagues feel special and appreciated. She creates committees and events geared at promoting collegiality and belongingness. She is a kind and genuinely good human being." 
Kristin Thomas, associate teaching professor in the College of Health and Human Development, whose nominator wrote: "Kristin works tirelessly and enthusiastically to support the Department of Recreation, Park, and Tourism Management (RPTM) community on every level, from advising the student society to serving as our representative on the Faculty Senate. Even with all these extra responsibilities, Kristin is always willing to chat and make people feel welcome." 
Thank you Bernadette, Emily, Jessica, Joe, Ashley, Angela, Ronda and Kristin — and to everyone who helps make Penn State such an incredible community! 
Do you know a Penn Stater who deserves a shoutout? If you do, consider nominating that individual by filling out a short online form.