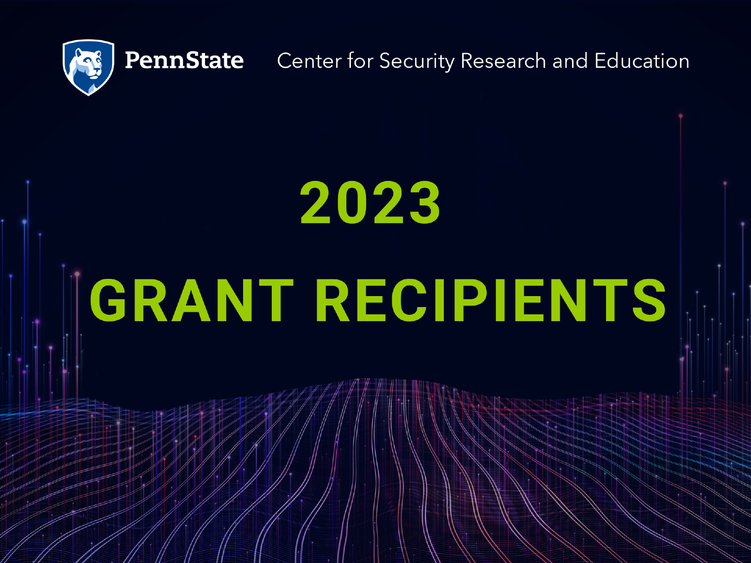 UNIVERSITY PARK, Pa. — The Penn State Center for Security Research and Education (CSRE) has awarded $152,500 in funding to six Penn State faculty through its 2023 grant program.
The funding will help support five research projects as well as a cybersecurity conference aimed at small businesses. The faculty and their projects represent the fields of animal science, business, energy and mineral engineering, information sciences and technology, international affairs, and mechanical engineering.
In addition to University Park, faculty from Penn State Hazleton and Penn State Harrisburg received grants.
"The academic diversity of the grant recipients reflects CSRE's commitment to supporting inter- and multidisciplinary research and education in the security field," said Lisa Witzig, CSRE director and professor of practice in the School of International Affairs. "We are excited to see how these projects will contribute to security-related scholarship at Penn State and beyond."
The 2023 grant recipients are:
CSRE is a hub of security-related activity at Penn State, with support from 13 units across the University Park campus. Its mission is to enhance interdisciplinary research, teaching, and outreach relevant to the protection and preservation of individuals, infrastructure, institutions, and society.