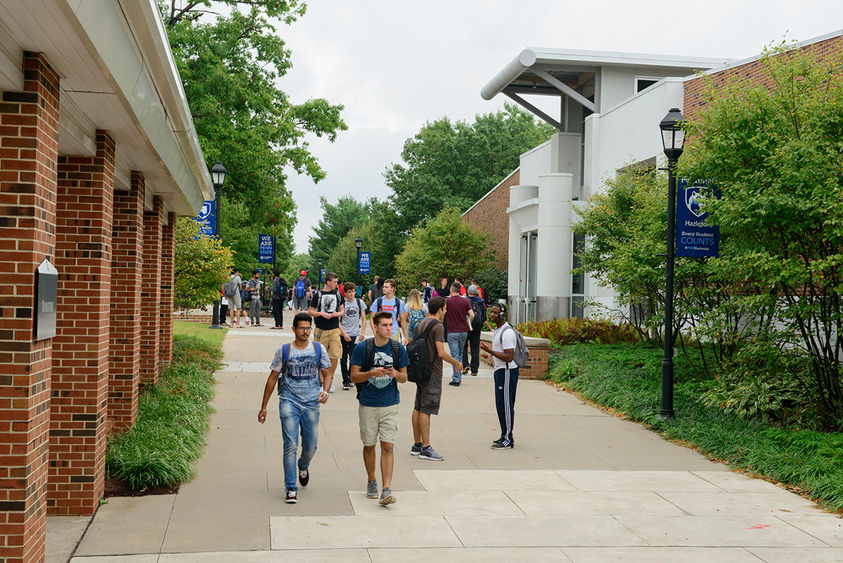 HAZLETON, Pa. — Prospective students and their families are invited to learn about the numerous educational opportunities at Penn State Hazleton during its upcoming "Spend a Summer Day" visit from 11 a.m. to 2 p.m. on Wednesday, June 28. 
During their visit, prospective students and their families will learn about the campus' degree program offerings, including the two- and four-year degrees that can be completed at Penn State Hazleton in areas of study such as business, engineering, criminal justice, project and supply chain management, physical therapy, information technology, psychology, computer science and more.  
Attendees will also hear about the more than 275 Penn State degrees that can be started at Hazleton and completed at University Park or another Penn State campus as part of the 2+2 Plan. 
In addition, visitors will receive information about financial aid, ways to get involved on campus and more. Guests will also have the opportunity to explore Penn State Hazleton's residential campus during a tour led by current students. 
"'Spend a Summer Day' is a convenient all-in-one opportunity to discover the ways you can benefit from a Penn State education," said Aaron Mattern, director of enrollment management. "From flexible degree offerings and one-on-one interaction with faculty to athletics and robust student involvement opportunities, it's never been easier to find your fit at Penn State Hazleton. We look forward to hosting future Penn Staters and their families for an exciting day of experiencing everything Penn State Hazleton has to offer." 
Attendees of "Spend a Summer Day" who apply to Penn State will have their application fee waived. 
Register by visiting Penn State Hazleton's admissions webpage. Prospective students may also schedule a personal appointment by contacting the Admissions Office at 570-450-3142 or [email protected].