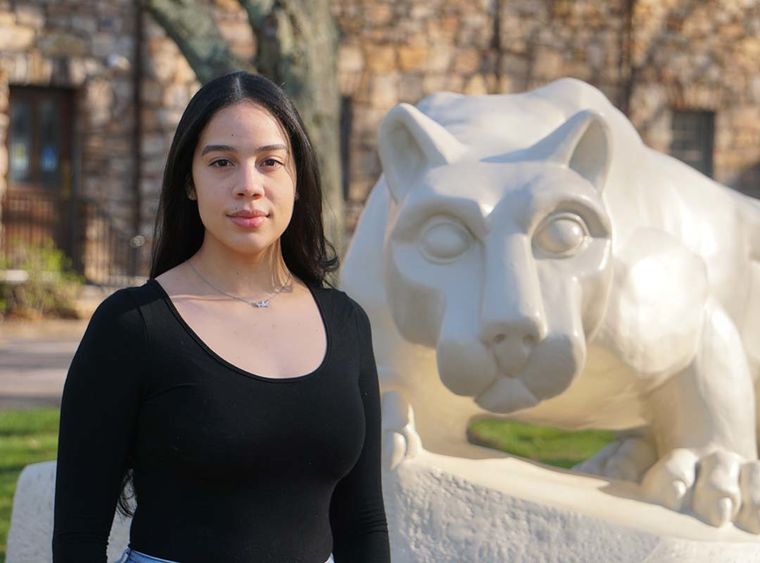 HAZLETON, Pa. — Gisely Nunez, a fourth-year student from Shenandoah majoring in health policy and administration, has been named Student of the Month for March at Penn State Hazleton. 
Nunez currently works as an engagement specialist for human services provider Service Access and Management Inc., a position she earned after joining the company through an internship facilitated by the campus health policy and administration program.  
As part of the program curriculum, all HPA students must complete an internship in a health care-related setting, giving them valuable experience and contacts in the industry. 
Nunez's nominator for the award said Nunez deserves to be recognized for excelling in her internship and in the classroom.  
"She is a committed student who meets deadlines, is fully engaged in class, and uses her creative talents to develop visually appealing presentations," her nominator wrote. 
Nunez said she was honored to receive the award and plans to use the recognition as motivation in her career going forward. 
"Receiving news that I received Student of the Month for March was a wonderful surprise," Nunez said. "This award reminds me that hard work does pay off and it feels great to know individuals recognize that hard work. I hope to continue reaching my future goals, and I will always look to this reward as encouragement." 
Nunez is a graduate of Shenandoah Valley Junior/Senior High School.