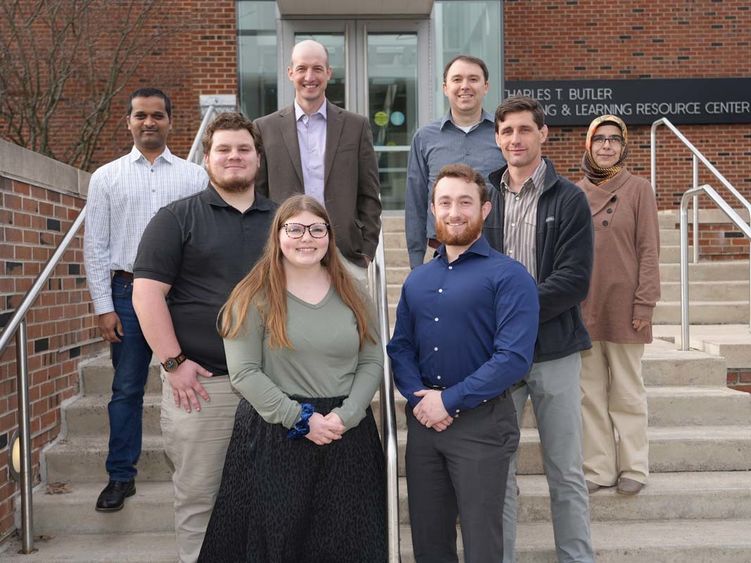 HAZLETON, Pa. — Seniors in the Bachelor of Science in Engineering with Alternative Energy and Power Generation track program presented their capstone projects in front of Penn State Hazleton engineering alumni who returned to campus for the program's annual Engineering Alumni Reunion on March 24.
Students Paul Kramer, Matthew Palmer, Sidney Przybylski and Logan Yaletchko spent parts of the 2022-23 academic year working on the projects as part of the Solar District Cup Collegiate Design Competition, which aims to find solutions to meet renewable energy goals. The students then presented the results of their projects in front of faculty, staff, industry professionals and program alumni; fielded questions from the audience; and attended a reception in the Evelyn Graham Academic Building.
The Bachelor of Science in Engineering degree with Alternative Energy and Power Generation program track, the only degree of its kind offered at a Penn State campus, provides students with strong backgrounds in electrical and mechanical engineering and prepares them to work at traditional power companies or firms designing new power sources. Its goal is to create graduates who will have the background, knowledge and skills necessary to be successful in the contemporary power-generation sector and have the ability to lead the industry toward more environmentally friendly goals, using alternative and renewable energy technologies.