Research fishery biologist Vicki S. Blazer to deliver Mylar Giri lecture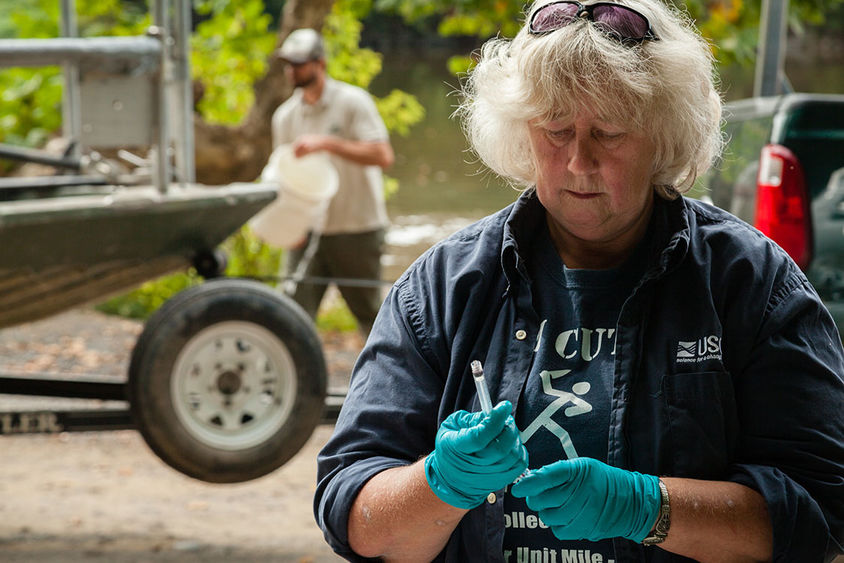 HAZLETON, Pa. — Vicki S. Blazer, a research fishery biologist with the U.S. Geological Survey (USGS), will deliver the annual Mylar Giri lecture at Penn State Hazleton at 12:20 p.m. on Friday, Feb. 3, in Room 115 of the Evelyn Graham Academic Building. The lecture is free and open to the public.
Blazer is a biologist based out of the USGS Eastern Ecological Science Center in West Virginia, where her areas of expertise include fish health and disease, histology, endocrine disruption, ecotoxicology, bioassessment, biological indicators, immunotoxicology and emerging diseases.
Her lecture, "Identifying Risks and Adverse Effects on Fish Populations of Exposures to Complex Mixtures of Environmental Stressors," will focus on emerging threats to aquatic ecosystems, including emerging contaminants, and how fish play a vital role in investigating these threats.
In addition to Blazer's role with the USGS, her professional experience includes time at the University of Georgia, where she served as a postdoctoral research associate in the College of Veterinary Medicine and as an assistant leader in the School of Forest Resources' Georgia Cooperative Fish and Wildlife Research Unit. Blazer also is an adjunct professor at Penn State and West Virginia University.
Sponsored by the Lectures and Cultural Events Committee, the event honors the late campus physics professor Mylar Giri. As a researcher, his interests included percolation, phase transitions and polymers. Giri had taught in Hazleton for eight years before he died in 1988 at the age of 37. That year, the Mylar Giri Lecture series was established to honor him by inviting a distinguished speaker in the natural sciences to Penn State Hazleton.