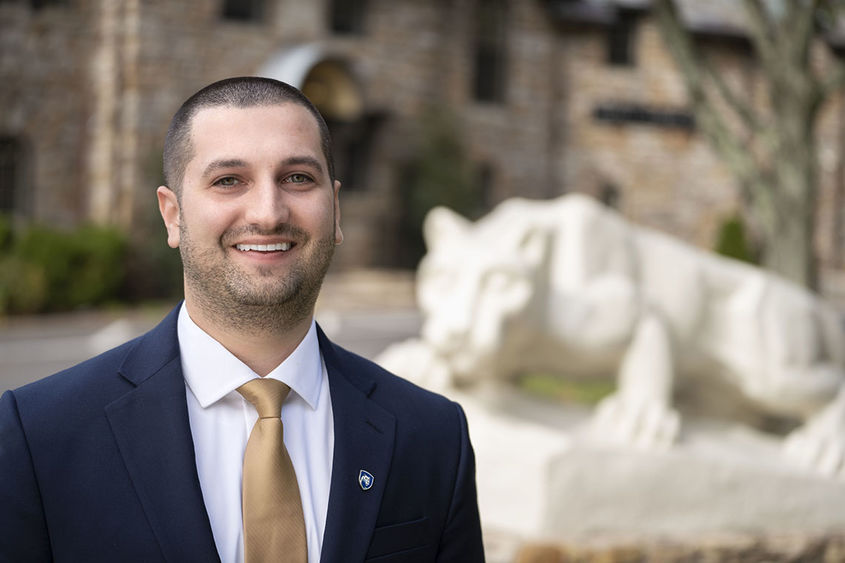 HAZLETON, Pa. — Aaron Mattern has been appointed director of enrollment management and student aid at Penn State Hazleton, Chancellor Elizabeth J. Wright announced.
Mattern will provide leadership, direction and supervision for the enrollment management and financial aid departments. He is responsible for developing and implementing the campus' annual and long-term plans for recruitment, retention and student aid. He also will oversee the implementation of a variety of events and projects related to enrollment management.
"Aaron's years of experience in higher education enrollment management, coupled with his passion for student success, leadership skills, and enthusiasm for the college experience, make him the ideal candidate to lead Penn State Hazleton's enrollment management and student aid departments," Wright said. "We are pleased to welcome him into our campus community and are eager to work with him to provide prospective students with a world-class Penn State education."
Mattern said his experiences as a student tour guide during his early years of college helped him witness firsthand the positive impact of a high-quality education. Since then, he said, his work experiences have equipped him with the knowledge and skills to meet the expectations of prospective students and their families in making their college decisions.
"I'm grateful to join a campus so committed to the success of each and every one of its students," Mattern said. "Choosing the right college can seem daunting, so it is important for students and families to work with a team that understands the admissions and financial aid process and how it works for them. I'm excited to work alongside Chancellor Wright and the rest of the Penn State Hazleton campus community to help make that process a seamless one."
Mattern previously served as associate director of undergraduate admissions and dual enrollment at Wilkes University, where his duties included managing all dual-enrollment efforts for the university's scholars program, overseeing recruitment and territory management, meeting with prospective students and their families, and providing guidance to current students as an academic adviser.
He also held roles as assistant director of admissions for undergraduate, transfer and international students at Lackawanna College, assistant director of undergraduate admissions at the University of Mary Washington in Virginia, and undergraduate admissions counselor at Alvernia University.
Mattern received a master's degree in organizational leadership from the University of Valley Forge and a bachelor's degree in psychology from Marywood University.