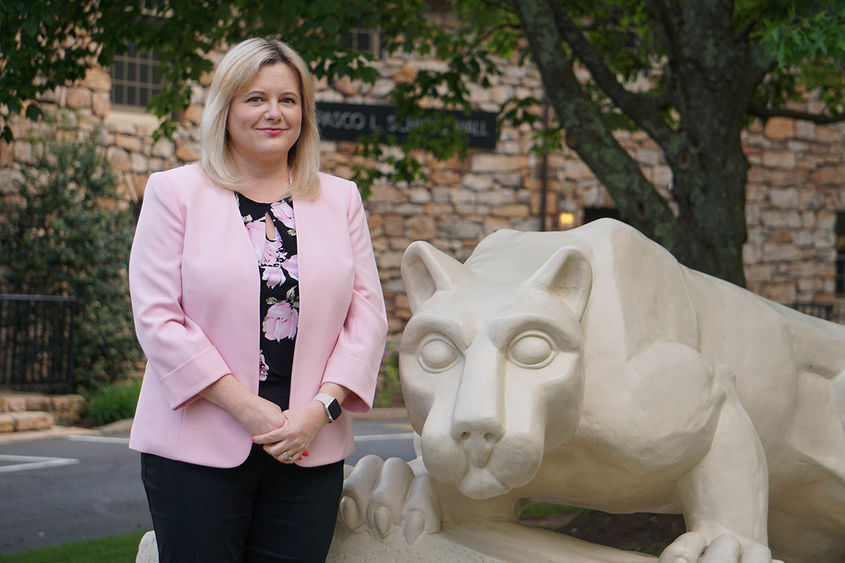 HAZLETON, Pa. — Desiree Voitek has been hired as director of Campus Development and Alumni Relations at Penn State Hazleton.
"We are excited to have Desiree leading our development and alumni relations efforts at Penn State Hazleton," Chancellor Elizabeth J. Wright said. "In addition to her extensive fundraising experience and strong track record of securing gifts, she possesses a passion for Penn State and its Commonwealth Campuses. We are confident Desiree will succeed in building and strengthening relationships with donors, alumni, and friends of the campus." 
In her role, Voitek will guide and oversee campus development efforts to successfully identify, cultivate and solicit alumni and friends in support of fundraising goals for Penn State Hazleton. She will help foster loyalty to the University and campus while developing and continuing relationships with current and prospective donors, and will work closely with campus leadership, the campus advisory board, campaign committee volunteers, and central University Development staff to ensure fundraising success. 
"I'm excited to get to know Hazleton, to get to know this campus community, and to discover the fundraising priorities that meet the strategic goals of the campus," Voitek said. "I'm looking forward to meeting with donors and supporters to develop relationships and align their philanthropic needs with our mission."  
Voitek added, "I was a first-generation college student and graduated from Penn State Wilkes-Barre, so I have a fondness for the Commonwealth Campuses and the experiences they provide. It's rewarding to be able to help students achieve those same experiences through fundraising and other support we can help to generate." 
Voitek brings experience in fundraising, project management, budgeting, and strategy in higher education. Before joining Penn State Hazleton, she served as director of Annual Giving at King's College, where she consistently surpassed annual giving goals and secured significant gifts. She also served as assistant director of development at Misericordia University and in several development roles with the American Cancer Society. 
Voitek holds a bachelor's degree in English from Penn State and a master's degree in healthcare administration from King's College.