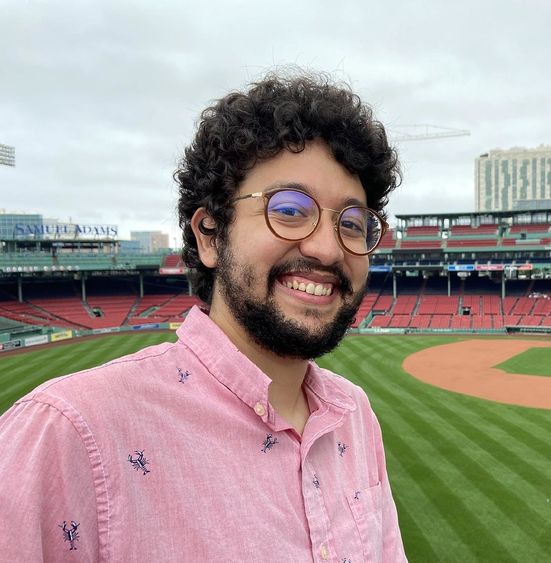 HAZLETON, Pa. — Now entering the crux of a doctoral degree program in bioengineering and his seventh year as a college student overall, Héctor Millán Cotto largely credits his lone year as an undergraduate student at Penn State Hazleton for gaining the confidence and educational foundation that helped him get this far.
Millán Cotto, from Puerto Rico, received the opportunity to participate in Penn State's 1+3 program after applying to the University in 2016. Through the program, he received funding to attend Penn State Hazleton before transitioning to University Park, an option he said helped him better acclimate to college while lessening his financial burden.
"One of my big worries going into college was how was I going to fund my education," he said. "The 1+3 program just seemed like a marvelous option. I still got to go to Penn State, I was able to complete all these classes that transferred over, and I saved money in the long run."
Millán Cotto identified the individualized attention he received from faculty and staff as one of the takeaways from his time at Penn State Hazleton that still stands out to this day.
A native Spanish speaker, he recalled working closely with his English professor at the time, Assistant Teaching Professor of English Chuck Dewald, to become a stronger writer in English. Millán Cotto said that after he received a lower grade on one of his first writing assignments, Dewald gave him the opportunity to work one-on-one with him to review and revise the assignment, which helped him sharpen his writing skills and grow his confidence.
"There was this lesson of trying until you succeed despite failing," he said. "I was given all this room to grow so I can learn to be better next time."
He also credited members of the Academic Advising staff and math professors Frank Marko and J. Alfredo Jimenez for helping him become a stronger, more resilient student.
Millán Cotto said he was pleasantly surprised to learn that even after he transitioned from Penn State Hazleton, the concern and attention he received from faculty and staff remained.
"I still hear from many of them today," he said. "It's special to me that these professors that I only had a year with still remember me and care about how I'm doing."
Chancellor Gary M. Lawler said Penn State Hazleton prides itself on the personalized interactions faculty and staff provide to students like Millán Cotto.
"Despite only being with us for a short time, Hector took full advantage of the meaningful relationships that we value so much here at Penn State Hazleton," he said. "We are overjoyed to see the success he has had so far and can't wait to see what else he accomplishes going forward."
In addition to building bonds with faculty and staff, Millán Cotto was also able to form a core group of friends that he carried with him through his time at University Park, as many of them transitioned there too, he said.
"The education I got was remarkable. I don't think I would have made it where I am today if my Penn State experience wasn't what it was."

—Héctor Millán Cotto , Penn State alumnus
Moreover, despite focusing mainly on his studies and adjustment to college during his first year, he still made time to take advantage of the clubs, organizations and other co-curricular activities offered at Penn State Hazleton, including the Math Olympiad.
"College life at Penn State Hazleton was going to be what I made it," he said. "I decided to take charge and plant the seeds of what I wanted that experience to be."
After graduating from Penn State in 2020 with a bachelor's degree in bioengineering and biomedical engineering, Millán Cotto immediately began pursuing his doctoral degree in bioengineering at Northeastern University in Boston. There, he has performed research on multiple subjects, including the respiratory system and the effects of electronic cigarettes.
Now with three years to go in his doctoral program, he credited the foundation he received at Penn State Hazleton and the University overall for helping him to be prepared for the task at hand. 
"The education I got was remarkable," he said. "I don't think I would have made it where I am today if my Penn State experience wasn't what it was."