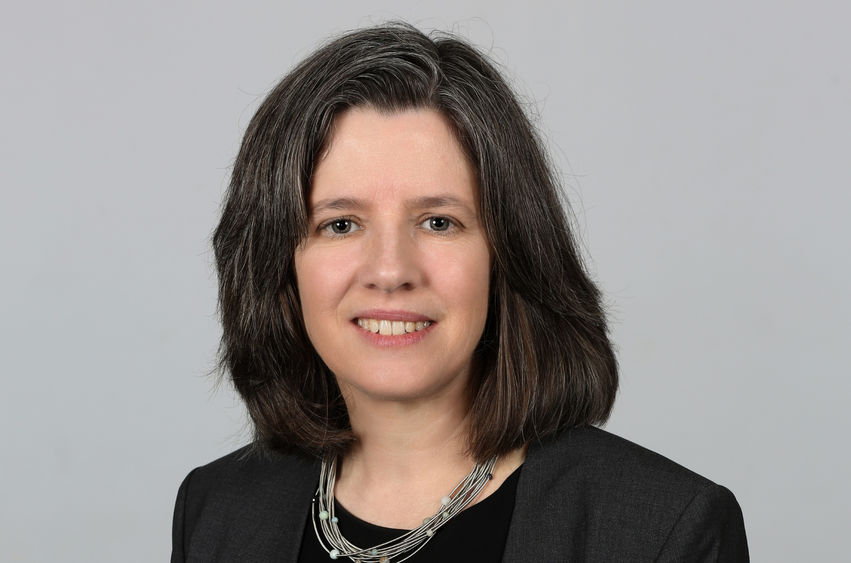 UNIVERSITY PARK, Pa. — Elizabeth J. Wright, associate dean of academic affairs in Penn State's Office of the Vice President for Commonwealth Campuses and director of academic affairs at Penn State Hazleton, has been named chancellor at Penn State Hazleton. Wright will officially assume her new role on July 1, succeeding Gary M. Lawler, who is retiring after 15 years of dedicated service to Penn State.
"Liz's strategic planning capabilities and strong academic skillset, as well as her ability to lead teams both large and small make her the ideal selection for the chancellor post at Penn State Hazleton," said Kelly Austin, executive chancellor and vice president for Commonwealth Campuses. "I have worked with Liz over the years and know of her commitment to Penn State's mission and its students. She is a strong advocate for faculty and student success, and also knows Penn State Hazleton and the surrounding community extremely well."
Wright began her career at Penn State Hazleton in 2000 as an instructor in English, shifted to assistant professor of English and advanced to the tenured position of associate professor of English in 2009. She moved to her current role as director of academic affairs in 2012. In 2019, she joined the Office of the Vice President for Commonwealth Campuses as associate dean of academic affairs in a dual role.
"Student success and engagement have been at the forefront of my career. I am so proud and happy to keep working with our students to meet them where they are and provide them with the best possible Penn State experience," Wright said. "I look forward to working with stakeholders on the campus, within the University and in the community who are dedicated to continuing the proud tradition and education Penn State Hazleton has provided to thousands of students and alumni."
As associate dean for academic affairs, Wright has worked on a wide range of collaborative efforts across the state to support the success and progress of students, as well as the engagement and development of faculty.
Wright has managed initiatives across the campuses that provided students with expanded access to courses in various delivery modes, while also working to modernize course offerings to include more diversity, equity and inclusion-focused courses.
Similarly, she collaborated with administrators and faculty statewide to maximize class enrollment by implementing the new course offerings and modes. To help instructors learn and succeed with these new teaching modes, Wright provided programs, training and mentorship. Wright also advocated for additional programs and funding to help new students prepare for the start of their academic careers at Penn State.
During COVID-19, her role expanded to include serving on committees focused on remote instruction and the safe return to in-person classes on campuses.
In her role as director of academic affairs, Wright has overseen all faculty and academic staff to provide students with the courses and support to be successful in an academic setting and in their future careers.
Her efforts have played a key role in the improvement of curriculum, the expansion of degree programs, options, and articulation agreements, and the completion of two multi-million-dollar renovations to campus facilities, which now feature modernized labs, classrooms and other spaces for students to study and learn.
Wright also coordinated a partnership between Amazon and Penn State Hazleton, becoming the first Penn State campus to participate in its Career Choice program.
She has earned numerous awards and recognitions during her career, including the Penn State Commission for Women Achieving Women Award, the Hazleton Educational Council Award for Teaching Excellence, and several research awards. Her scholarly work also has been published in journal articles and books.
Wright also has served as a member of taskforces, committees and other groups at Penn State Hazleton and within the University, with roles focused on strategic planning, digital learning, enrollment and retention.
Wright holds a doctoral and master's degree in English language and literature from the University of New Mexico and a bachelor's degree in English from the University of New Hampshire.