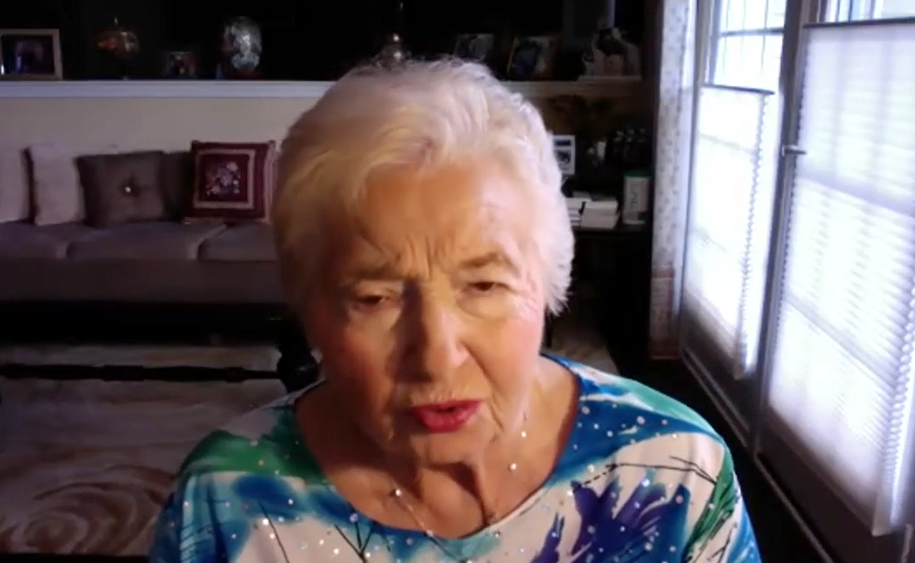 HAZLETON, Pa. — Before sharing her Holocaust survival story during Penn State Hazleton's observance of Yom HaShoah, or Holocaust Remembrance Day, Hanna Wechsler had one request for the students, community members and others in attendance. 
"Promise to share my story," Wechsler said.  
Wechsler, 85, said the importance of repeating first-hand accounts of the adversity overcome by Holocaust survivors like herself is magnified as their generation gets older. 
"Holocaust survivors are members of a dying generation," she said via Zoom from her home in New Jersey. "I am very fortunate that I'm able to share my experiences." 
Those experiences included deportation to the Krakow ghetto in German-occupied Poland, where a young Wechsler was instructed to hide under her mother's bed in silence while her mother and other family members were forced to work grueling hours. 
"If they didn't work hard enough or fast enough, they were eliminated," she said. 
Eventually, Wechsler's uncle engineered a plan to help the family escape to Hungary with false papers, only for their true identities to be discovered by the Nazis. Wechsler and her parents were transported to Auschwitz, where they were imprisoned until the camp's liberation in 1945. She and both her parents survived. 
Wechsler encouraged students and other participants to remember her story as evidence that "there's nothing you can't achieve if you put your mind to it," she said. 
"If I and thousands of other Holocaust survivors can continue living as successful human beings, you can do anything," she added. "There is nothing in life that someone with a strong will can't overcome." 
Wechsler moved to the U.S. in 1968, where she became a teacher and raised a family with her husband. In 2013, she authored a book about her life, titled "In Spite of It All." 
Wechsler's webinar was organized by Penn State Hazleton Professor of Sociology Michael Polgar with support from the Museum of Jewish Heritage, the Mark Schonwetter Holocaust Education Foundation, and Temple B'nai B'rith in Wilkes-Barre.