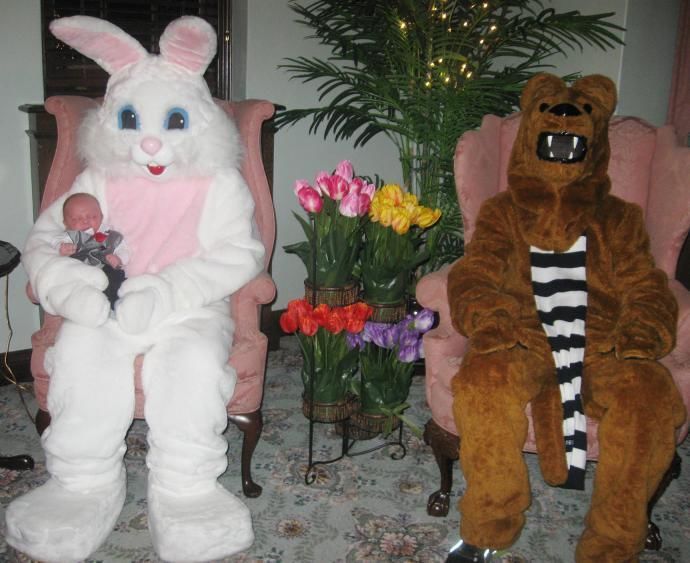 HAZLETON, Pa. — The Hazleton Chapter of the Penn State Alumni Association will host photos with the Easter Bunny and Nittany Lion from 6 to 7:30 p.m. Wednesday, April 6. The event will be held in the lobby of the Evelyn Graham Academic Building at Penn State Hazleton. Families may bring a camera to capture their photos.
Donations for the Hazleton Animal Shelter will be accepted and include dog or cat food, cat litter, paper towels, new toys, and blankets or linens. 
These donations will be accepted at two locations through April 6: 
The reception area of Schiavo Hall at Penn State Hazleton, 76 University Drive, Hazleton, from 8 a.m. to 5 p.m. Monday through Friday.  
H&R Block, 739 Airport Beltway, Hazle Township, on from 9 a.m. to 5 p.m. Monday through Sunday. 
Monetary donations to support the Hazleton Animal Shelter may be mailed to Hazleton Chapter, PSAA, P.O. Box 2624, Hazleton, PA 18201. Checks should be made payable to PS Hazleton Chapter, PSAA, or through Venmo at HAZLETON CHAPTER PSAA.